Cool Capital in Pretoria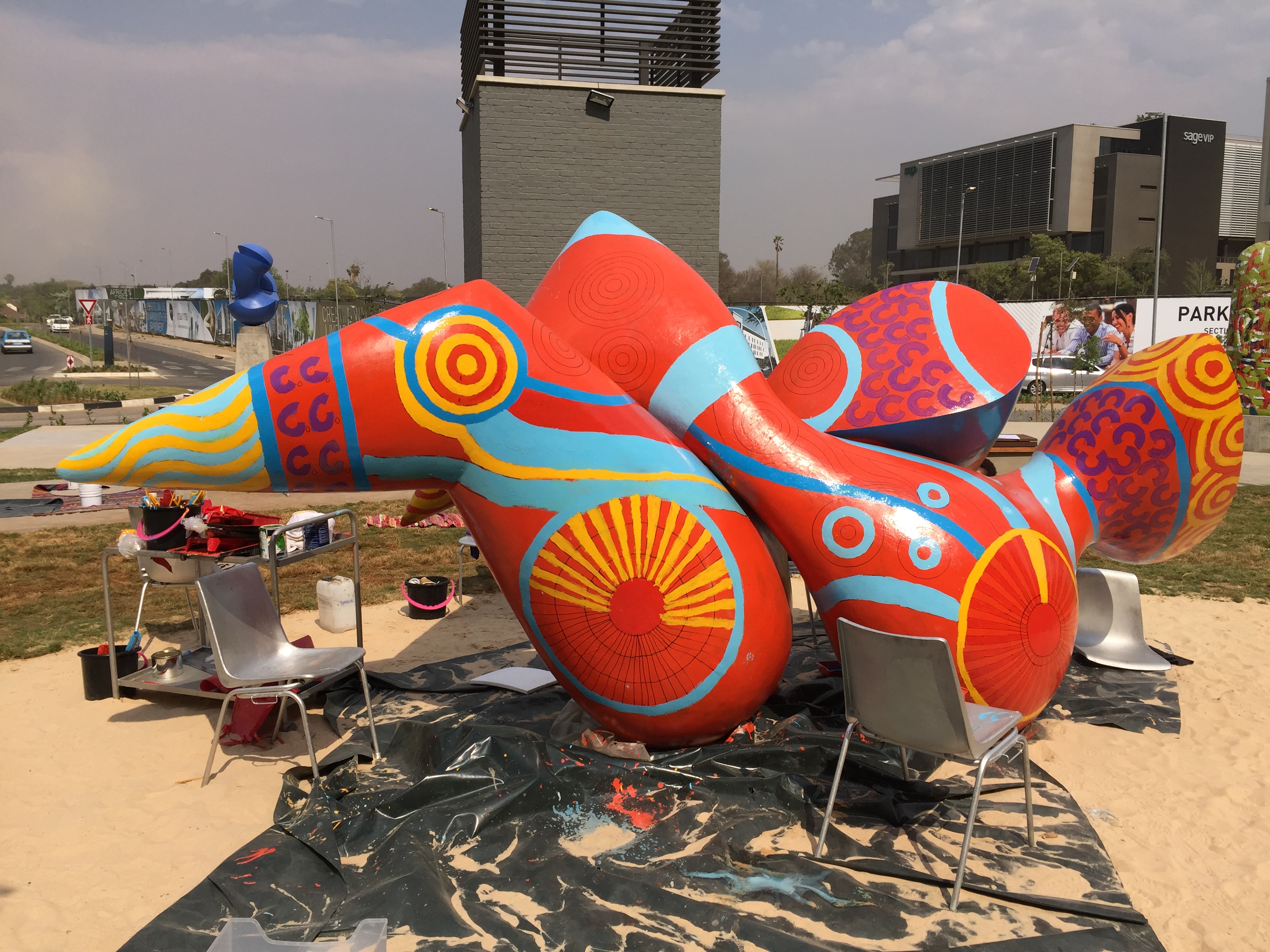 Painting Morpheus
A community paint project adds some colour
Renowned sculptor Anton Smit donated 'Morpheus' to the city and invited the public to give it some colour! People of all ages came together on a Saturday morning at Menlyn Maine where the sculpture has been erected. Anton laid out the plan of action and all jumped in with a paint brush in hand. A great mini-movie produced by Jan Menzel and Felix Meyburgh captures the moment - click on this link to find out more: https://www.youtube.com/watch?v=0NPyX0J90C0&feature=youtu.be
Jana Kruger
2016-11-08
---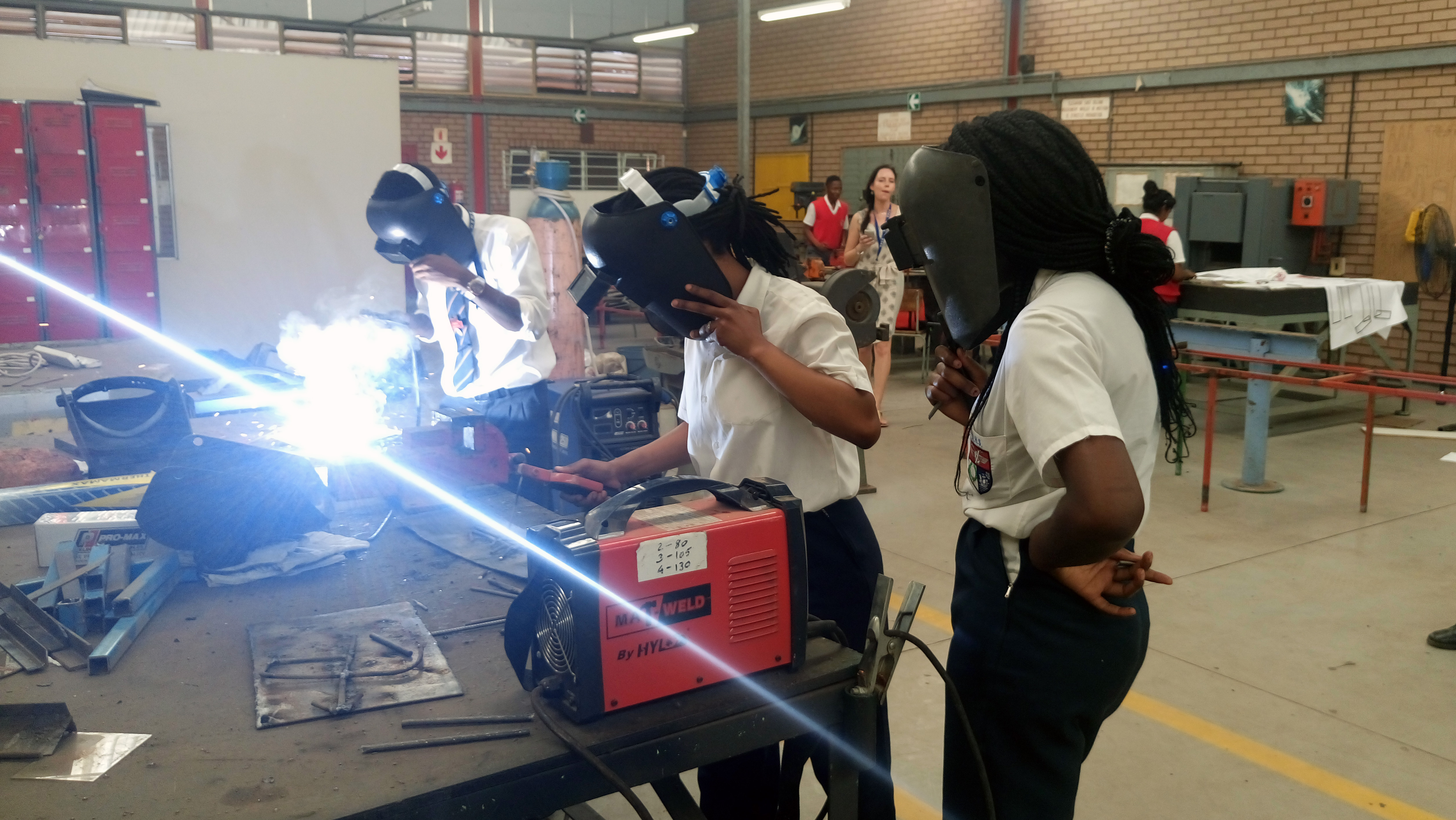 When art and technology comes together
Pretoria Technical High School + Sybrand Wiechers
Sculptor Sybrand Wiechers joined forces with Pretoria Technical High School for the 2016 Cool Capital Atterbury Trust Schools Project. The learners have welded symbols typically used on technical plans that will then be used to construct a winged figure. The sculpture will soon be erected on the school grounds, right opposite the Pretoria Art Museum. This project not only adds value to the learning environment, but also shows learners that their technical skills are just as applicable in the realm of art. We hope that a new world has been opened to them and that some of them may consider pursuing careers in the arts.
Jana Kruger
2016-11-06
---
Blow Your Sculpture
Passionate about glass
Blow Your Sculpture, an initiative that brings glass artists in Pretoria together, has hosted numerous events during Cool Capital. We're especially impressed with their pop-up exhibition hosted in the Botanical Gardens. The sculptures were beautifully lit under the trees and the band, Jazz Cantina, added to the atmosphere. Their next show opens at the Pretoria Art Museum on 12 November - be sure not the miss it!
Jana Kruger
2016-11-05
---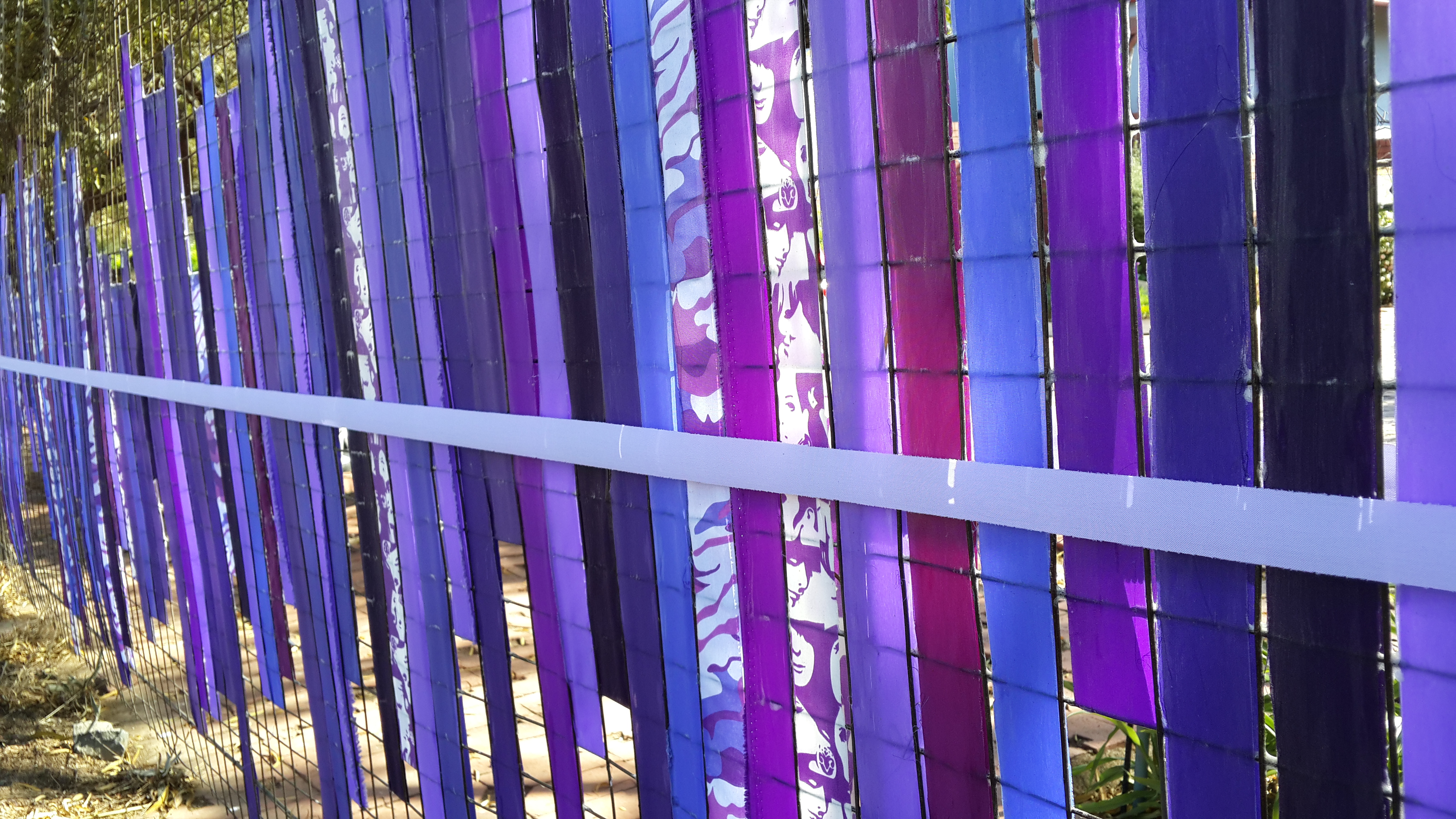 The Noise We Make
Sounds of the City
When you're in Muckleneuk again, be sure to stop by the Association of Arts Pretoria in Mackie Street. A purple installation, strips of cloth woven into the fence, by artist Franli Meintjies adorns the boundary. Franli's work, entitled 'The Noise We Make' is a direct translation of sound recordings she took in the inner city. Franli was assisted by Molly Madzimbamuto and Amillie Mvula. Well done Franli!
Jana Kruger
2016-11-05
---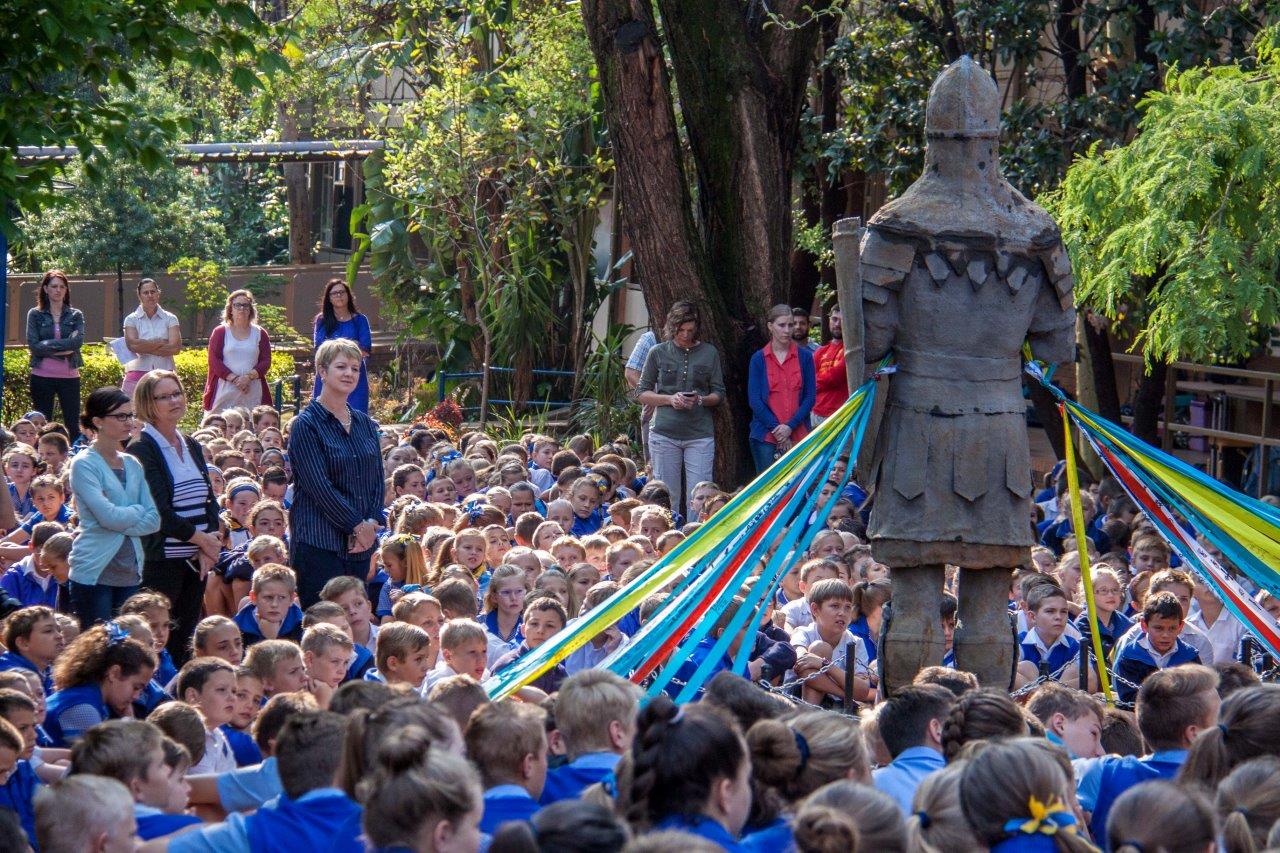 Laerskool Hennopspark unveils their new statue
A primary school with initiative!
Laerskool Hennopspark was very excited to take part in the Cool Capital initiative once again this year. They decided to erect a statue in the gardens of the school. The project relates to the 2016 Cool Capital theme of "Small is Big" and speaks of the big dreams small children have for their futures. These dreams can, however be impeded by certain fears and hurdles along one's journey through life. Small fears can become big debilitating obsessions which can prevent us from reaching our big dreams and full potential. It is only through facing our fears through our belief in God, that we can overcome these obstacles. The statue is based on Ephesians 6 : 11-17 of a person dressed in the armour of God and was sculpted by Susan Strydom, Hennop's very own art teacher. Each of the school's pupils were involved in the unveiling process, by writing their fears and worries on ribbons, with which the statue was "bound up". These ribbons were cut by the pupils during the unveiling, symbolising the ability to overcome all fears through the grace of God – and thus enabling them to stand tall and eventually reaching their future dreams.
Jana Kruger
2016-11-04
---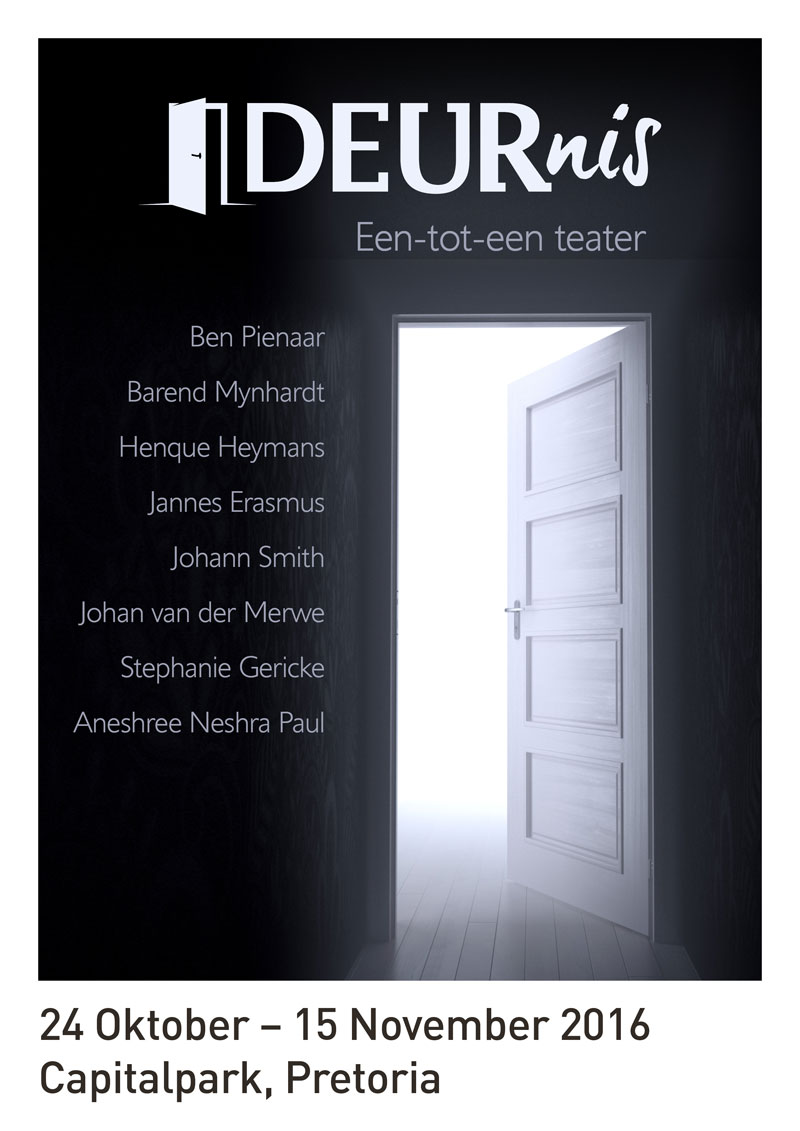 DEURnis
An alternative theatre experience
DEURnis is a one-on-one, site specific theatrical production with a very intimate yet cutting edge and experimental approach. It involves a single audience member who views three separate dramatic pieces per night, with each of the pieces having one actor performing for that audience member at a time. Each piece or scene is about 20 minutes long and written for a particular room in a house, so the audience member moves from one room to the next. The title of the project, DEURnis, is a portmanteau of the words "DEUR" (Afrikaans for "through" or "door") and "Deernis", meaning earnest and compassionate honesty. The title implies that on the other side of the door that leads to the performance, the audience member can expect to experience a work that will be delivered with honesty and sincerity, while being emotionally and socially challenging. Cool Capital is proud to be associated with this exciting project and hopes that the initiative will only grow in the coming months!
Jana Kruger
2016-11-03
---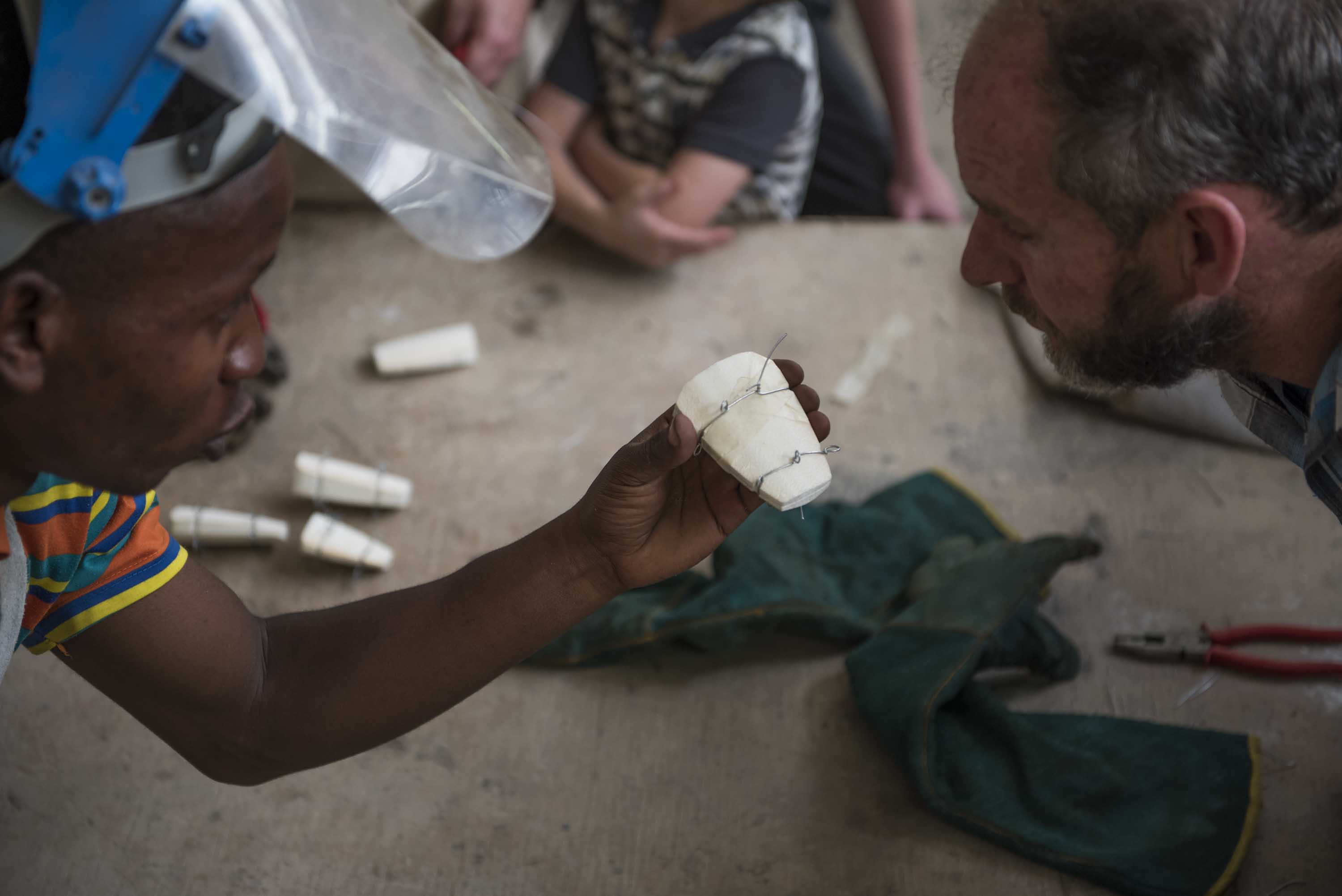 Capital Open Foundry Day 2016
The complex process of bronze casting revealed
A hit on the biannual Cool Capital calendar, Open Foundry day did not disappoint! This self-drive tour gives the public the opportunity to visit some of the capital's prestigious foundries and see exactly how sculptures are produced. The day started with a visit to TUT Sculpture where Renier le Roux and his students helped visitors to make their own cuttlefish bronze casts as introduction to the art of bronze-casting. Lunch was held at sculptor Guy du Toit's house and foundry. Wax chess pieces had been prepared and we were instructed to reinvent the chess board (looking forward to seeing how this will turn out - once cast the chess board will form part of the Saadjies collection). Lastly we visited Dionysus Sculpture Works, the foundry of Angus Taylor, and saw sculpture take on an industrial scale! Thank you to everyone who welcomed us to there workplace, gave demonstrations and prepared food. A special thank you to Elani Willemse who organised the event. We are already looking forward to the next one! Photo Credit: Alet Pretorius
Jana Kruger
2016-11-02
---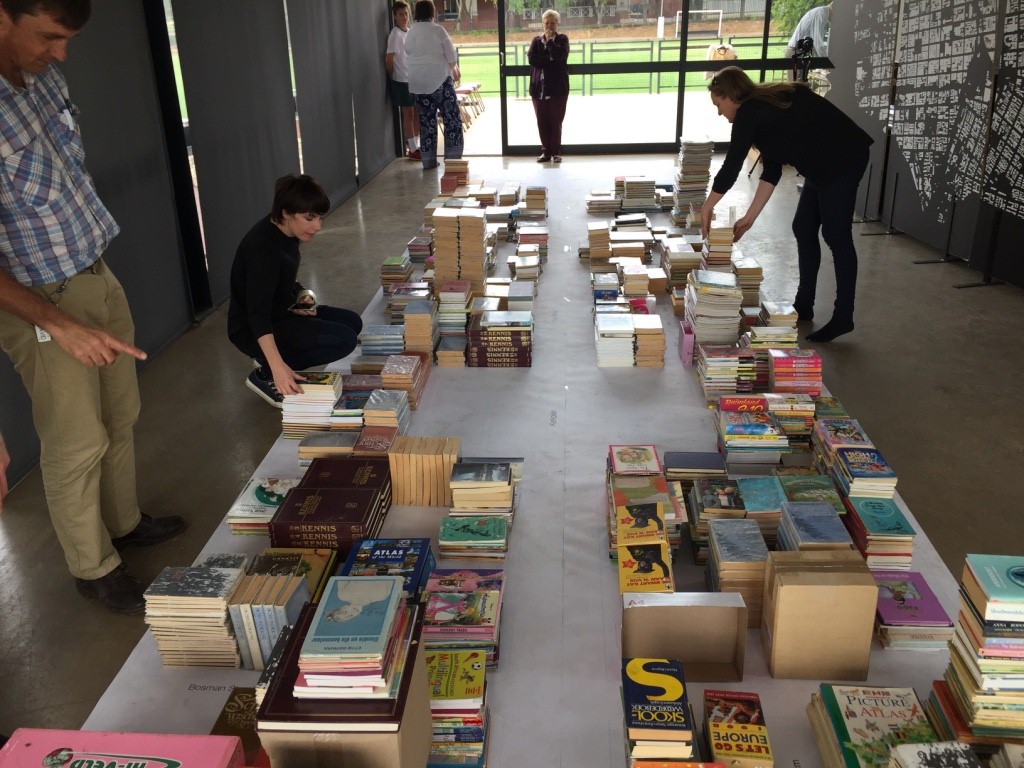 BoekStad
What if our city were made of books?
Afrikaanse Hoër Meisieskool participated in a national project to collect books for a primary school in Loxton which had recently burnt down. However, before sending the books off, a scale model of Pretoria was built in collaboration with design-trio WitopWit. In the spirit of Cool Capital, this pop-up installation gives us a different perspective of the inner city and perhaps also talks of the many interwoven stories and the lives lived over many years.
Jana Kruger
2016-11-01
---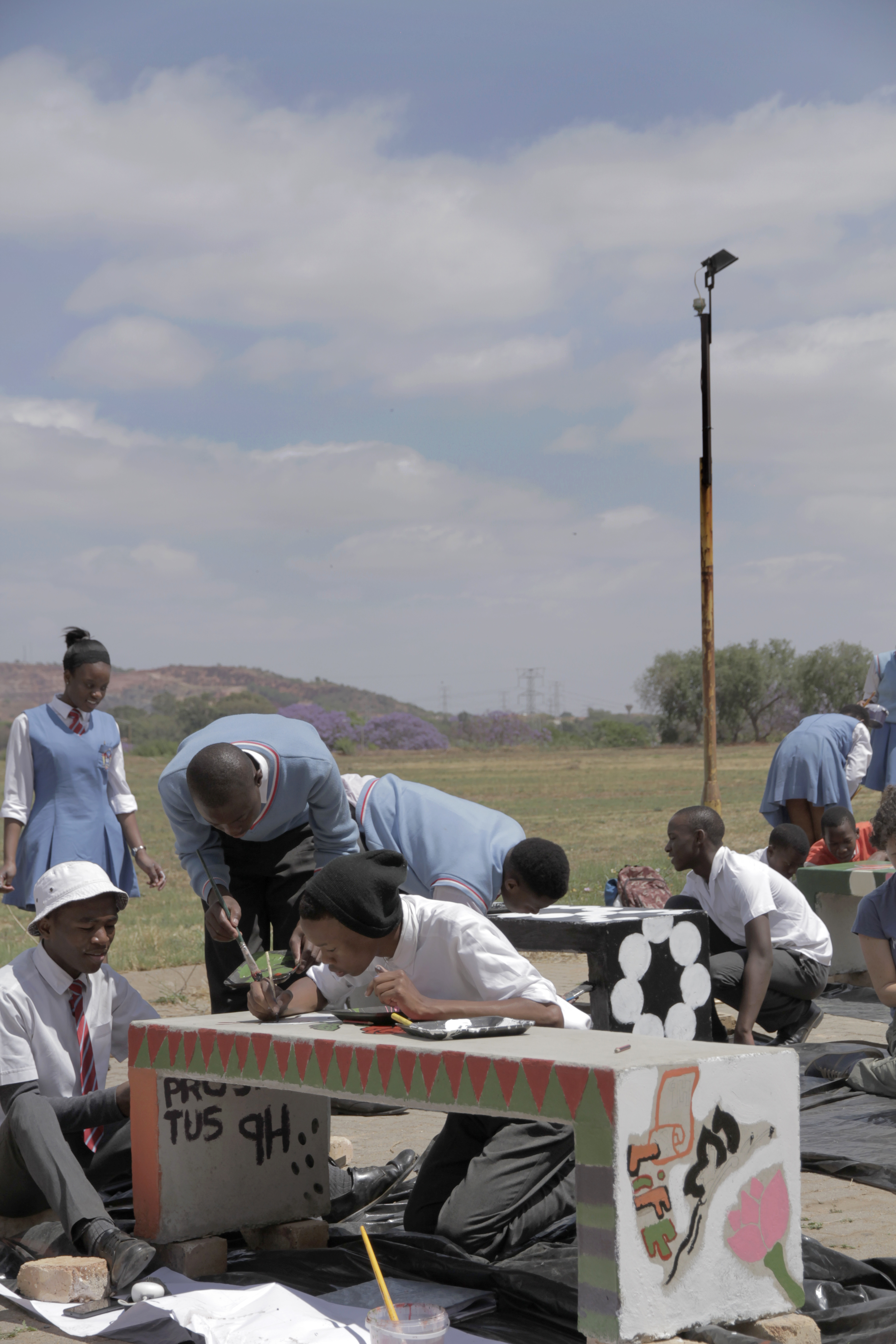 Atterbury Trust Cool Capital School Projects
An amazingly broad scope of projects
2016 is the second year of the Cool Capital School Projects sponsored by the Atterbury Trust. This year, the projects have not failed to amaze! The schools each worked with a professional artists who helped the learners conceptualise. The project gives school learners the opportunity to explore alternative mediums, including making mosaics, welding sculptures, digital print-making, pop-up in situ temporary installations, pottery, stop-frame animation, reinterpretation of traditional craft methods & graffiti amongst others. As lasting legacy, the artworks created are donated to the schools, thereby adding value to the school environments. Look out for the stories of individual schools coming soon!
Jana Kruger
2016-10-31
---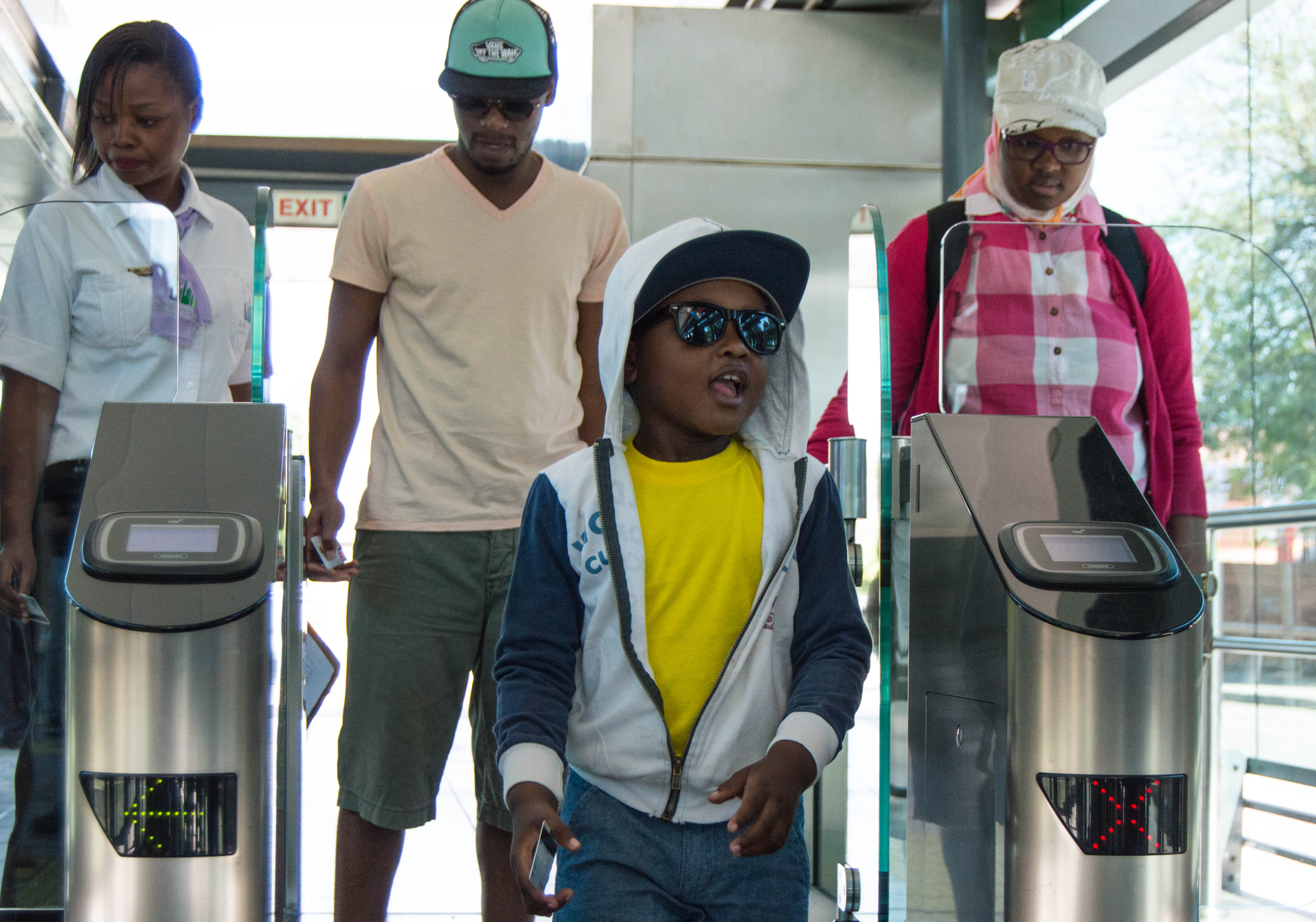 Explore your City
A Walk + Ride City Tour for Transport Month
This month, 012 Central organised a slightly different City Tour. We hopped on to the A Re Yeng bus at Hatfield station and stopped at numerous stations in order to walk around the interesting neighbourhoods on our journey to the CBD. Adriaan Louw led the tour, and Carla Taljaard highlighted the beautiful individual artworks that accompany each station. Thank you to City Property for sponsoring the trip and showing us that our city is more connected than we think. There are gems to discover and our new infrastructure makes it so much easier! Photo Credit: Keabetswe Nthate
Jana Kruger
2016-10-28
---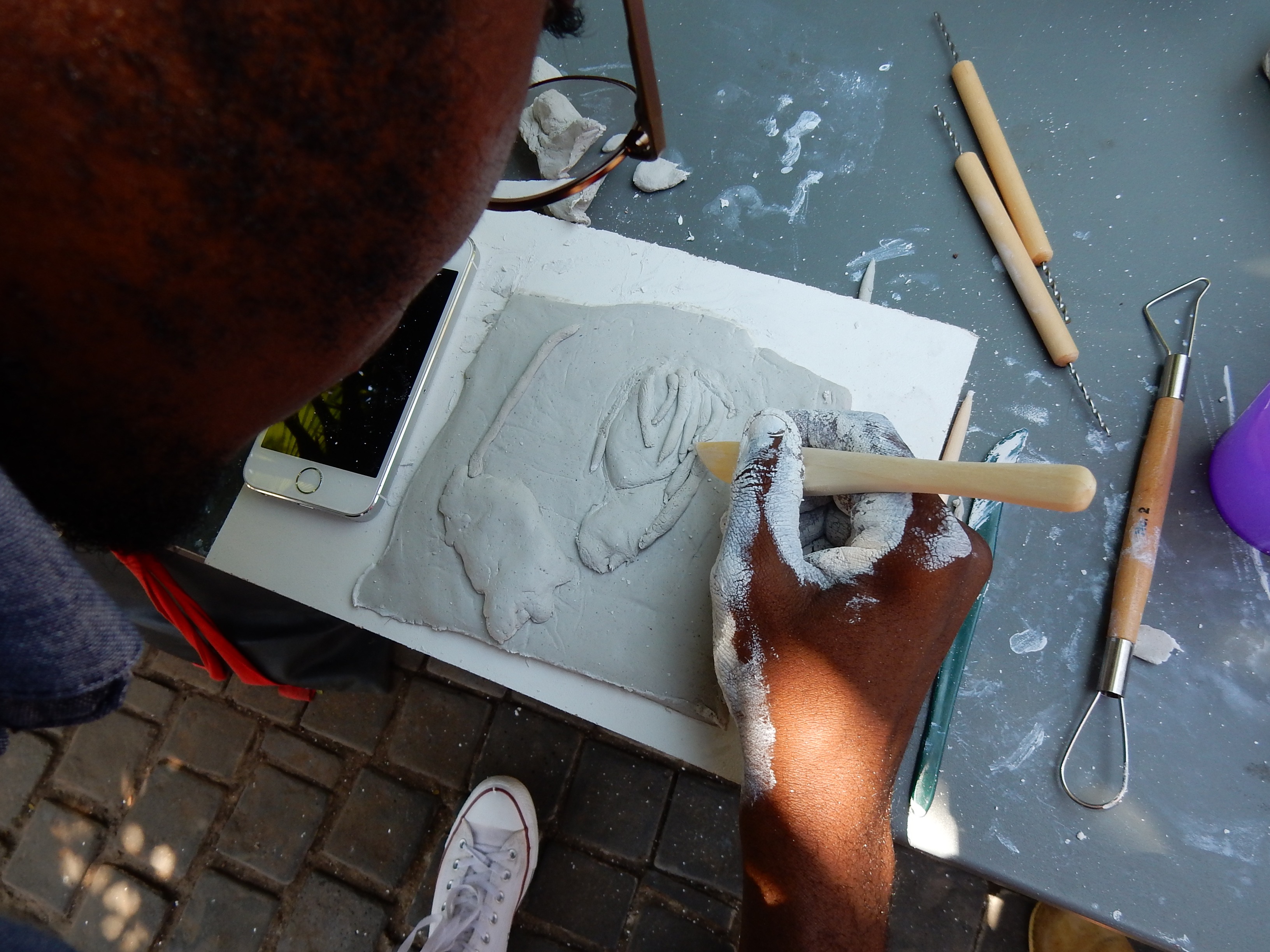 Acquiring new skills
TUT Sculpture presents a Relief Sculpture Modelling Class
Renier le Roux, lecture at TUT Sculpture, presented a Relief Modelling Class this past Saturday at Archneer. All ages were welcome and no background in the arts was necessary to participate. Students modeled while Renier explained and guided the artists. What a great way to learn something new and get your hands dirty!
Jana Kruger
2016-10-28
---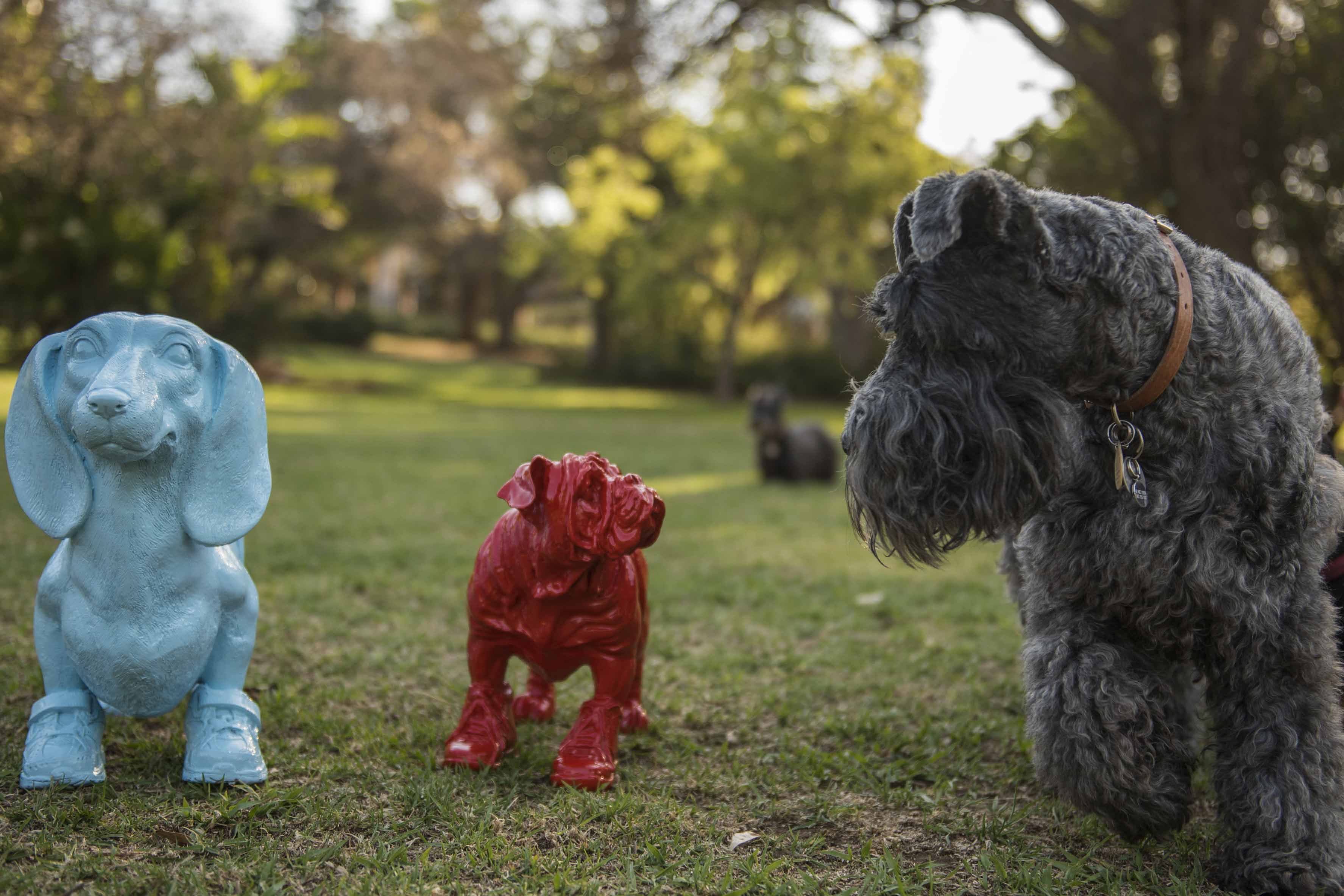 An international participant joins Cool Capital!
William Sweetlove's Pop-up Exhibit
We were super excited when Belgian sculptor, William Sweetlove, decided to participate in Cool Capital 2016. Sweetlove's iconic life size dogs were sent to Pretoria and a pop-up exhibition of the dogs, for dogs, was organised. At 4pm on Tuesday 25 October when the usual crowd of doggies and walkers arrived, they had some new friends. We must say, our furry art lovers couldn't quite understand why the visitors didn't want to play along! Check out this link: https://www.youtube.com/watch?v=h731DdTapNk&feature=youtu.be
Jana Kruger
2016-10-27
---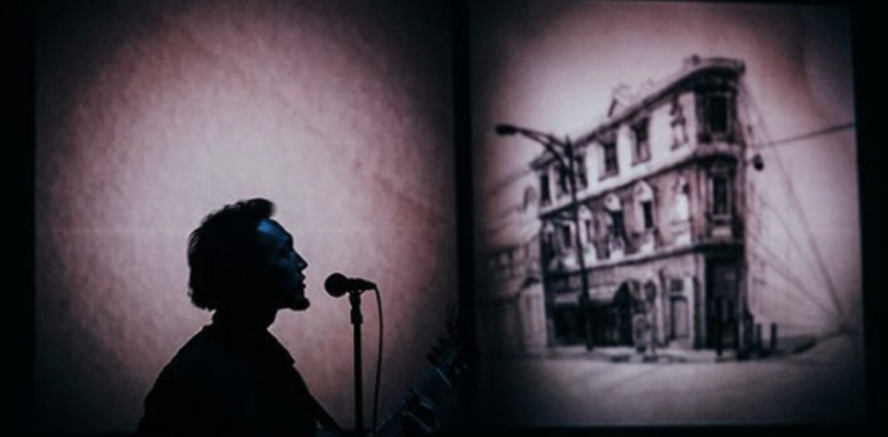 Molo Mollo's Comeback
Our favourite avant-garde cinema club makes its return
After a quiet year, a breath of life was blown into the embers of Molo Mollo for Cool Capital 2016. Graphic designer, musician and film-fanatic Louis Minnaar shared his passion and dreams for the first ever Afrikaans Sci-Fi film, entitled SIKLUS on the rooftop of Bank Towers building on 5 October. A second event this past week showcased a mixed-media collaborative project, METROPOLAR, by Modise Sekgothe and Jotam Schoeman. Rain could not deter Molo Mollo - an alternative venue was quickly organised at the last minute by the team at 012 Central. We hope to see more of Molo Mollo in the upcoming months!
Jana Kruger
2016-10-27
---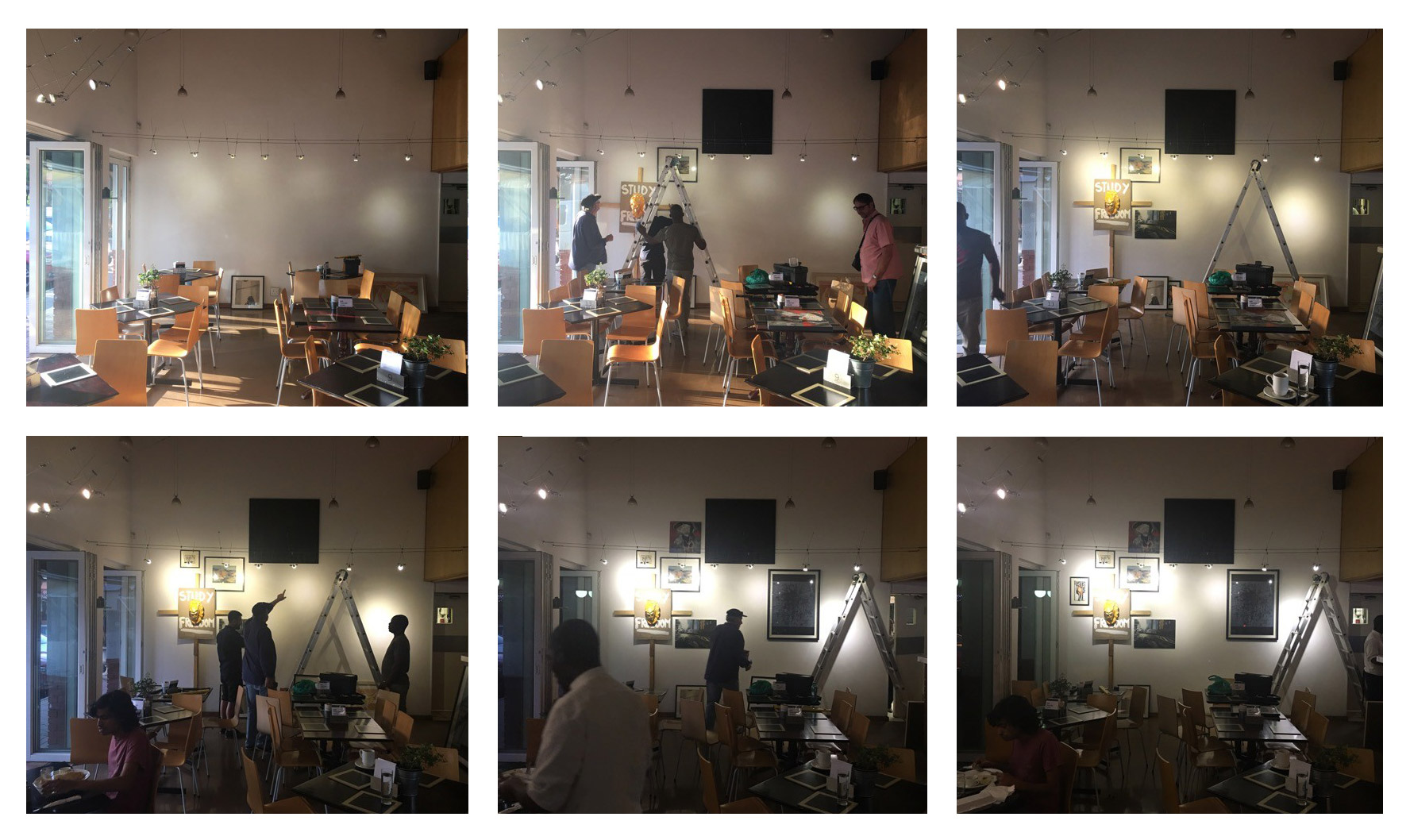 One Artwork a Day
'Salon-Style' exhibition of Pretoria Artists
Modern Art Projects South Africa are inviting artists living and working in Pretoria to add a work to the "Salon-style" exhibition at Harrie's Pancakes in Eastwood from 23 September through 31 October 2016. To install a work contact Harrie Siertsema on 0834407670. Address: Harrie's Pancake, Shop 12, Eastwood Village Shopping Centre, Pretorius St, Arcadia, Pretoria, 0083
Jana Kruger
2016-09-23
---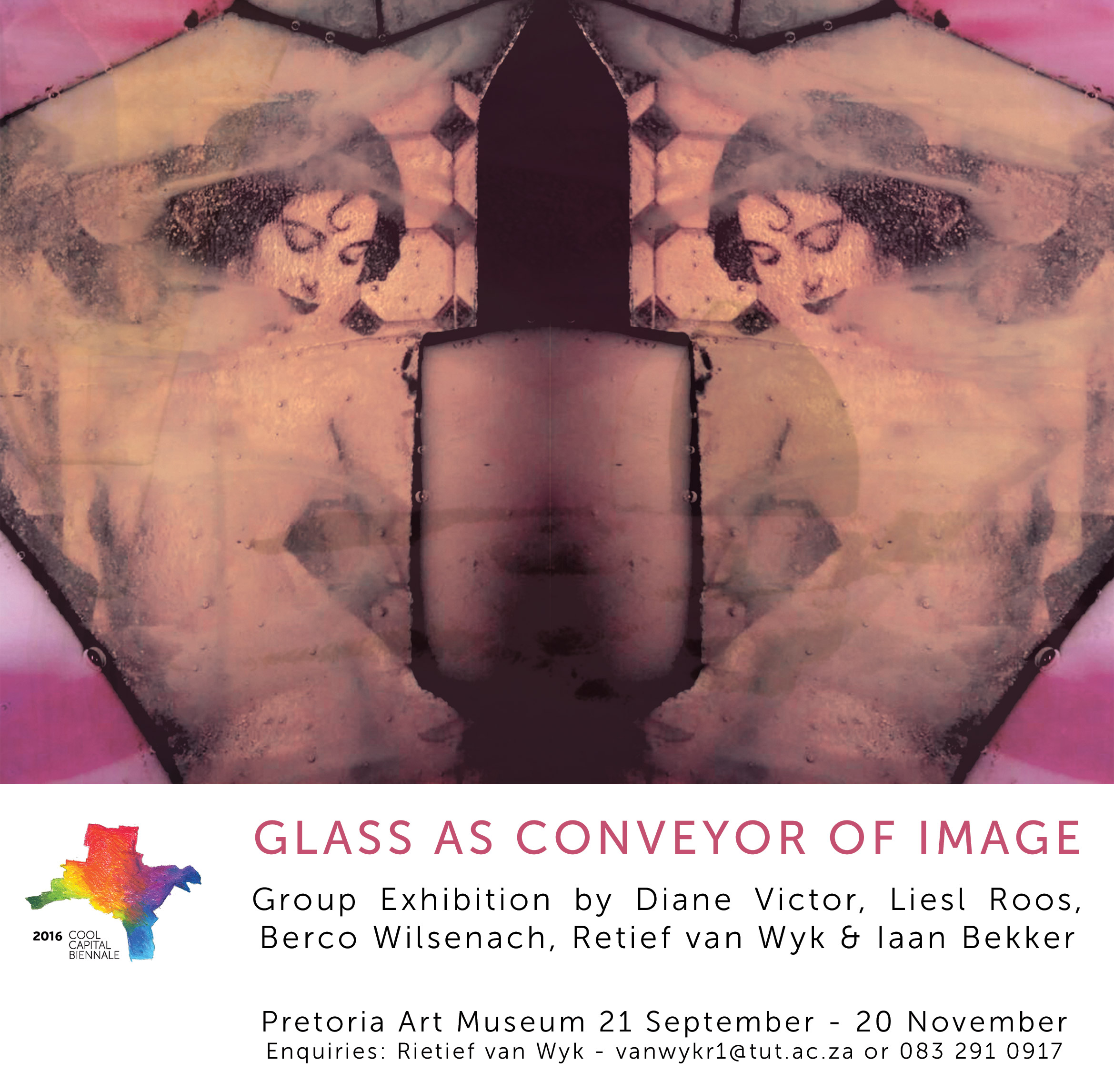 Glass as Conveyor of Image
Diane Victor, Liesl Roos, Berco Wilsenach, Retief van Wyk & Iaan Bekker
The medium of glass has fascinating qualities. It can protect, enclose, cover, absorb and project light. It is also one of the most taken-for-granted mediums because we grow up with it around us and we can look right through it. Little do we know about the processes that take place at 1200 °C to manufacture the tough, transparent sheets of glass or containers that are present in our everyday existence. These objects often display branding, a logo or an image that conveys a message to the consumer. The artists Diane Victor, Liesl Roos, Berco Wilsenach, Retief van Wyk and Iaan Bekker take the medium to levels that force us to look at glass and see what it can absorb, project and convey. The artists are all accomplished in their own particular field, covering a broad spectrum of talent ranging from advertising design to conceptual, glass and fine art. Each artist has been selected for their own personal approach to the medium and their unique projection of an image on, in or behind it. The exhibition opens Wednesday 21 September and will run until Sunday 20 November. Exhibition Enquiries: Retief van Wyk vanwykr1@tut.ac.za or 083 291 0917
Jana Kruger
2016-09-14
---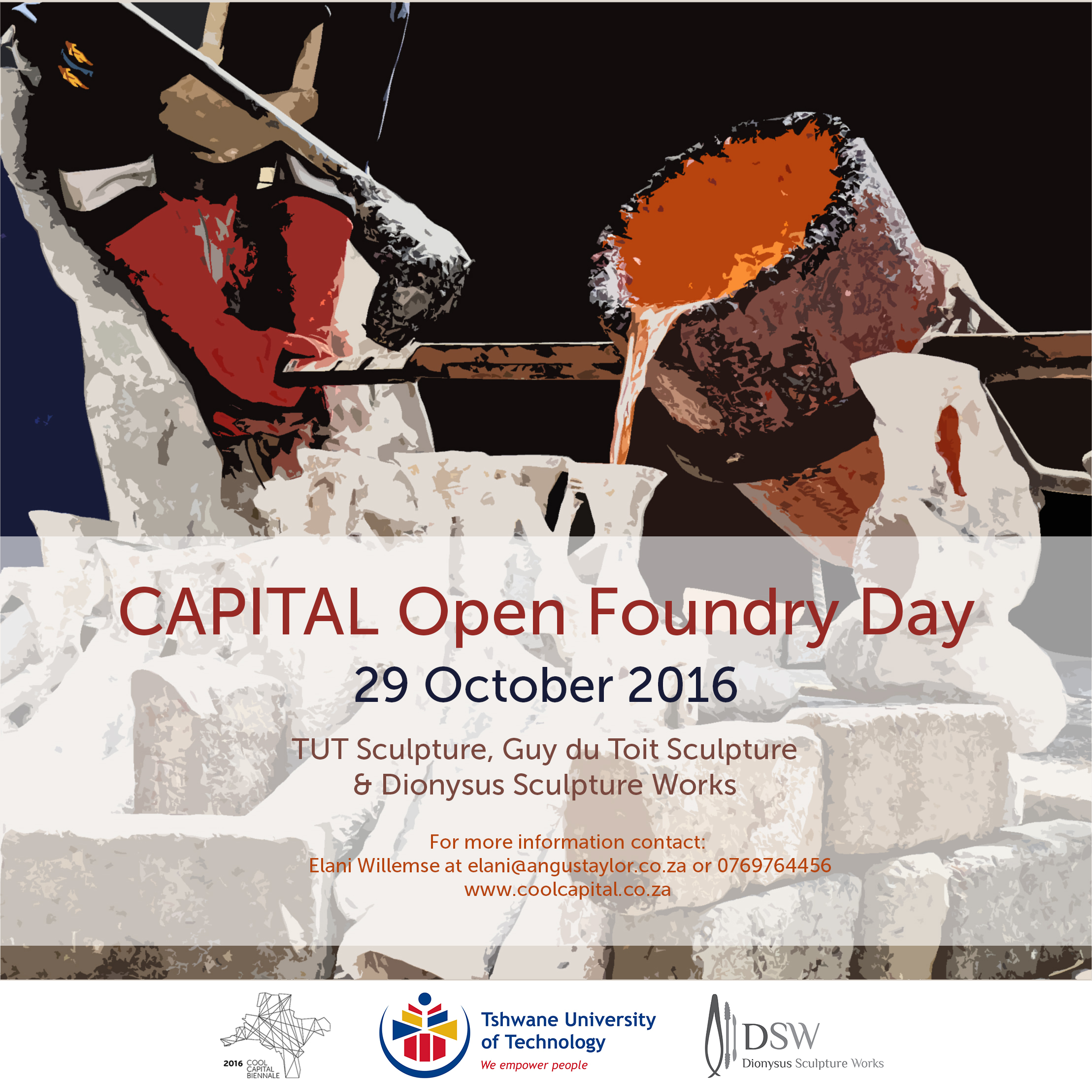 Capital Open Foundry Day
Your chance to visit Pretoria's Foundries!
After the raging success of CAPITAL Open Foundry Day 2014, 29 October will see the sequel to this self-drive tour showcasing the unique and different fine art bronze casting foundries that Pretoria has to offer. Program: 1. TUT Sculpture studio: 9:00 – 11:30 (24 du Toit Street, Pretoria) 2. Guy du Toit: 12:00 – 14:30 (End of Atterbury rd. Plot 120 Zwavelpoort Pretoria East) 3. Dionysus Sculpture Works: 15:00 – 17:30 (219 VOnkprop Road, Samcor Business Park, Waltloo) For more information contact: Elani Willemse 012 803 2369 076 976 4456 elani@angustaylor.co.za
Jana Kruger
2016-09-13
---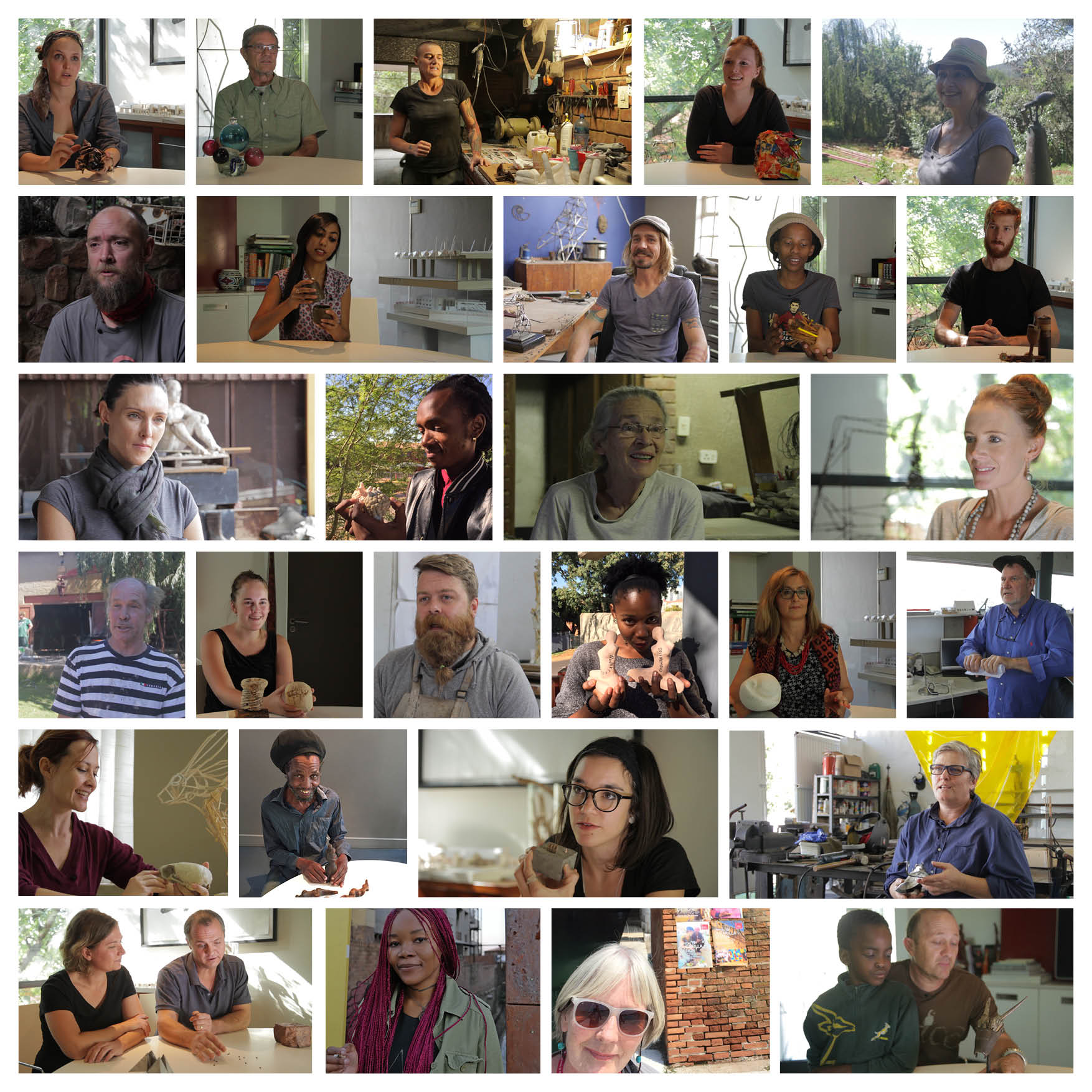 Saadjies
A collection of contemporary miniatures
Cool Capital has launched a collective miniature sculpture project, entitled 'Saadjies' for the 2016 Cool Capital Biennale. The project aims to prove that public art does not have to be big in scale in order to have impact. An astounding 80+ artists have submitted work to the collection! As part of the project campaign, sculptures are photographed in various urban locations (among others in Pretoria, Amsterdam, Venice, Paris, Beijing & Richmond) making people aware not only of the artworks but also of the urban environment. The first Saadjies exhibition will be opened at the Anton van Wouw Museum in Pretoria on 22 September after which the collection will be exhibited at Aardklop in Potchefstroom. For more information, send an email to Jana (studio@maaa.co.za)
Jana Kruger
2016-08-31
---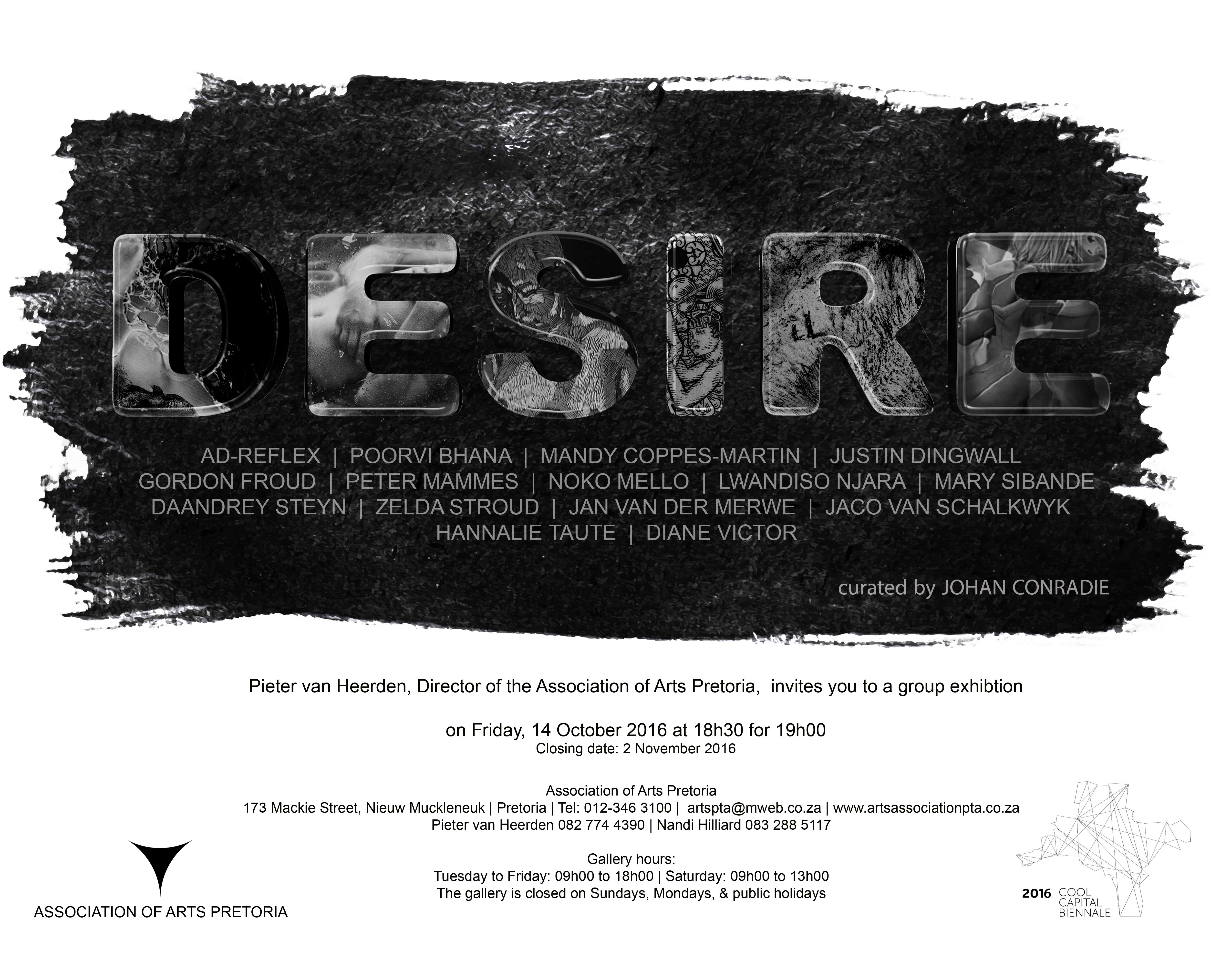 DESIRE
A Group Exhibition
Join us for "DESIRE", a group exhibition curated by Johan Conradie and presented at The Association of Arts Pretoria from 14 October – 2 November 2016. ABOUT THE EXHIBITION: 'We were born from desire. It is desire that moves us, and, in moving us, gives our lives direction and meaning. Fundamentally, we are each bound to our desires like a slave to his master. Our intellects, in which we place so much faith, evolved to assist us in our pursuit of the desirable and avoidance of the undesirable. The mind, in spite of our attempts to harness it, did not evolve to enable us to resist our desires, still less to transcend them. Pride, envy, gluttony, greed, lust, anger, and sloth have historically formed part of a conceptual system to manipulate the individual's spiritual shortcomings. Additionally, advertisers exploit the process of desire formation by sowing the seeds of desire into our unconscious, and then supplying various prosaic reasons with which our conscious can justify the desire. This exhibition boldly explores how we engage, or fail to engage with desire.' Artists include AD-Reflex, Poorvi Bhana, Mandy Coppes-Martin, Justin Dingwall, Gordon Froud, Peter Mammes, Noko Mello, Lwandiso Njara, Mary Sibande, Daandrey Steyn, Zelda Stroud, Jan van der Merwe, Jaco van Schalkwyk, Hannalie Taute and Diane Victor.
Jana Kruger
2016-08-31
---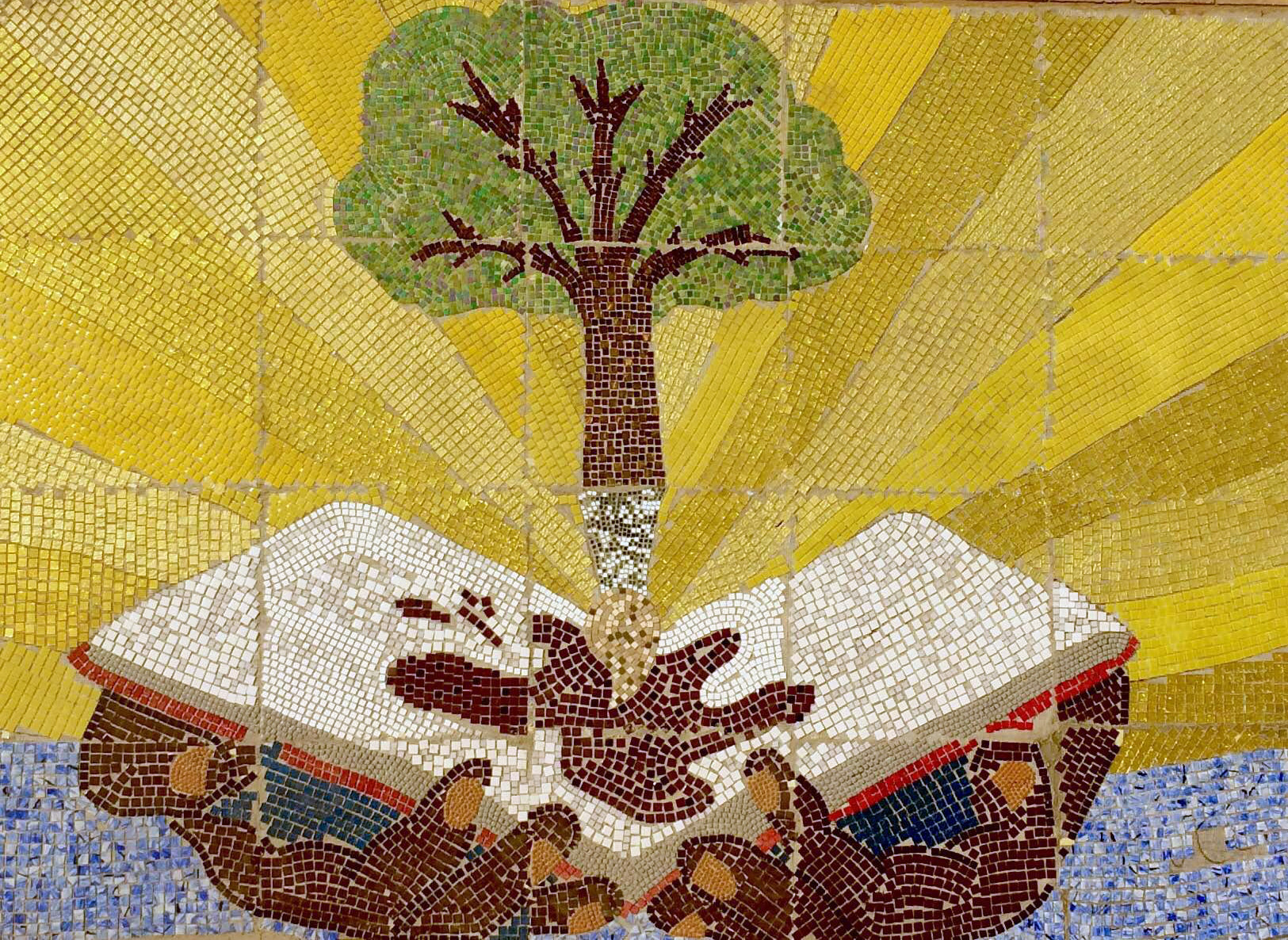 Art for Expression
Cool Capital School's Project at Soshanguve South Secondary School
Beautiful work by the art students at Soshanguve South Secondary School! The learners were encouraged to use art as means for personal expression. In their collective work nature, community and a healthy learning environment are identified as strengths enabling them to reach their aspirations. Thank you to the Atterbury Trust, proud sponsor of the Cool Capital School's Project, artist Goitsone Moerane and the team from the Art for Expression Programme. Pragtige werk by Soshanguve South Secondary School! Die muurskildery beeld die natuur, gemeenskap en 'n gesonde leeromgewing uit as bates wat leerlinge toelaat om hul drome na te jaag. Dankie aan die Atterbury Trust, getroue ondersteuner van die Cool Capital Skoleprojek.
Jana Kruger
2016-07-12
---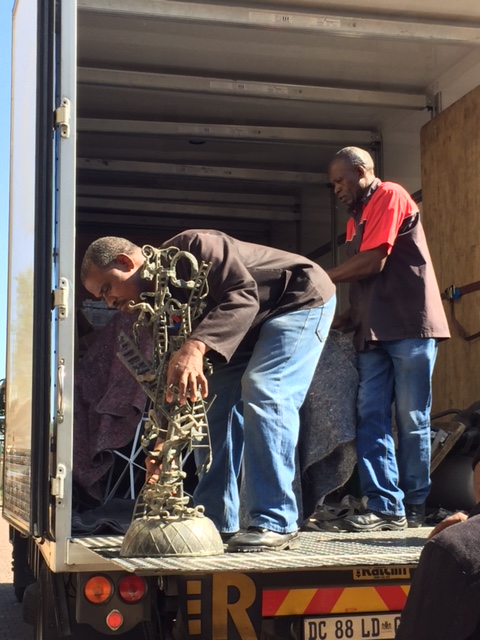 Cool Capital is off to Venice!
Preparations are underway
The news is out: Cool Capital will be exhibited from May to November 2016 at the 15th International Architecture Exhibition at La Biennale di Venezia! We are excited to share your work with the international community: packaging for the shipment is underway and the construction of the pavilion in Venice has commenced. Be sure to visit the pavilion website for more information on the exhibition http://www.southafrican2016pavilion.co.za/. As always, we will share the stories and keep you updated on facebook. Thank you to the Cool Capital community for your continued support and enthusiasm!
Jana Kruger
2016-05-05
---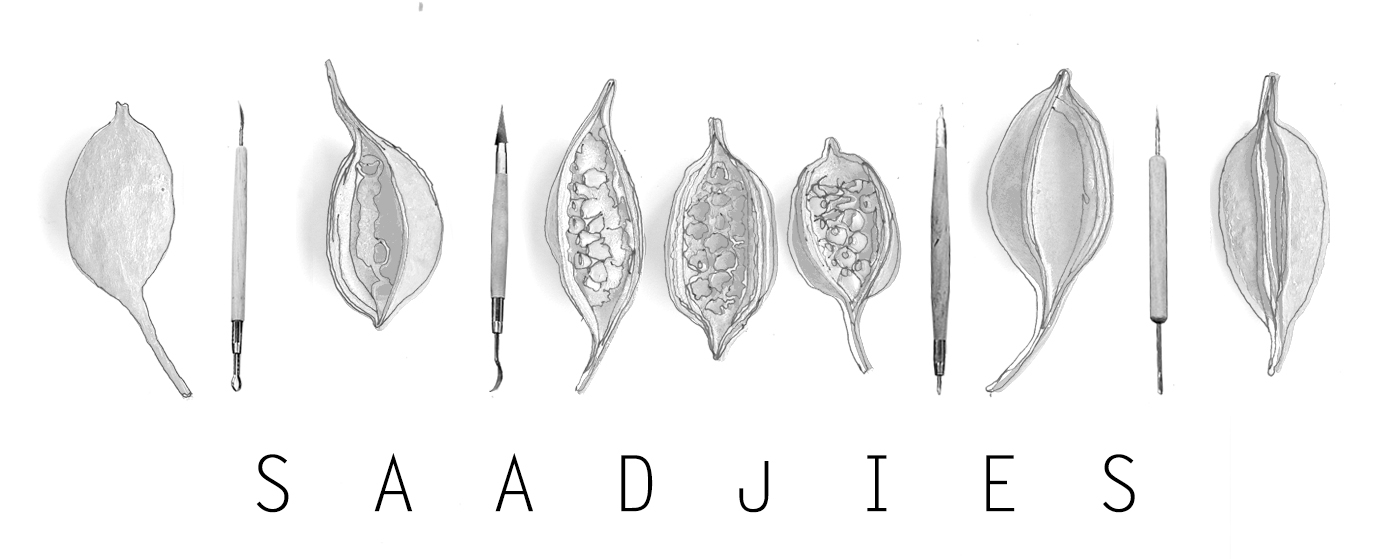 Saadjies
Cool Capital Sculpture Project
In 2014 the Cool Capital Biennale started the "Sculpture Capital" project with the aim of leaving a legacy of sculpture works in the city of Pretoria and to promote the city's sculptural heritage during the Cool Capital Biennale every two years: Pretoria boasts the most foundries in the country, the oldest and the most technologically advanced. Some of our foremost sculptors also call it their home. Saadjies is the 2016 Cool Capital sculpture flagship project and aligns itself to this year's theme of "small is big". Sculptors will be invited to submit either a set or series of small sculptures not bigger than 180mm x 180mm x 180mm to form part of a travelling sculpture exhibition. The small size of the sculptures will prove that art in the public domain does not need to be big. Sculptors who are interested in participating can contact Carla Taljaard info@coolcapital.co.za for more information.
Jana Kruger
2016-03-18
---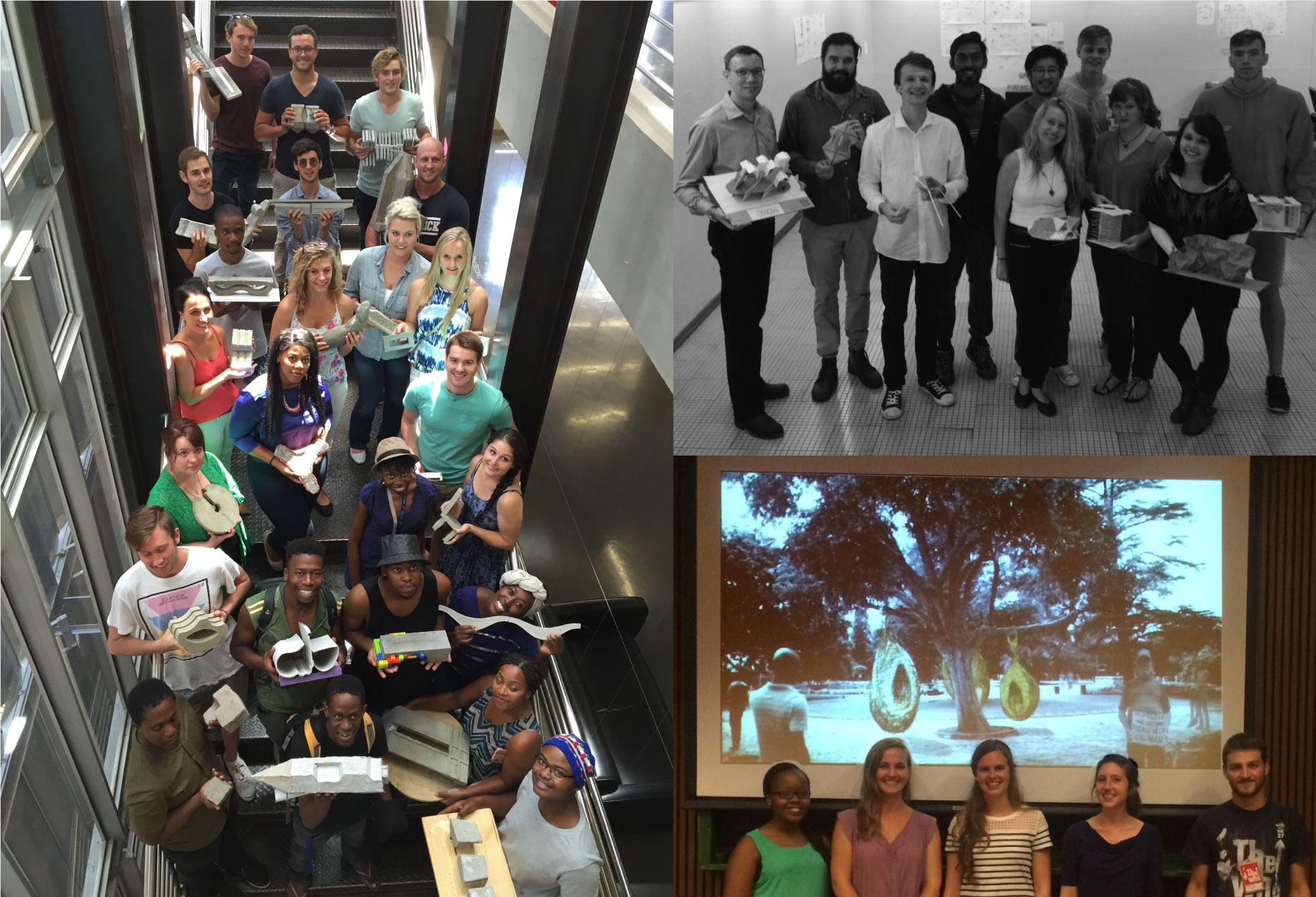 Cool Capital 2016 Projects Underway!
Lookout for these three exciting projects.
We are proud to say that three projects are well on their way at the Departments of Architecture at the University of Pretoria and Tshwane University of Technology respectively. The 2nd year architecture students at UP are designing alternative beehives and creating an awareness of the ecological importance of bees. The PPC Public Bench Project involves the 4th years at TUT. Public benches will, once again, be placed in various locations around Pretoria. Finally, the Honours students at UP have presented their ideas for independent small scale projects that will involve the community to improve various urban issues. We look forward to seeing these projects implemented as part of the Biennale later this year!
Jana Kruger
2016-03-17
---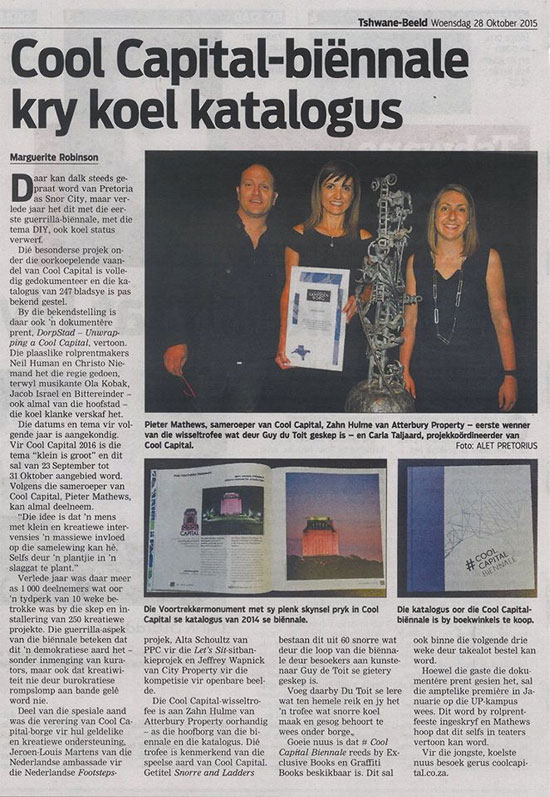 Our launch in the news!
The Beeld wrote a great article about our launch.
During our launch, we honoured our sponsors with special awards. The first award went to the Embassy of the Netherlands for their Dutch Footsteps project, the second to City Property for their City Property Sculpture Competition and the third to PPC Cement for the Let's Sit Public Bench project. The Snorre and Ladders sculpture was awarded to Atterbury Property for their support of three Cool Capital Projects and the catalogue. #KeepingItCool
Carla Taljaard
2015-10-28
---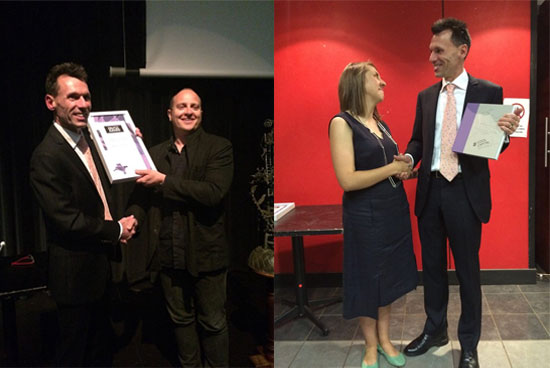 Special Thank You!
to the Kingdom of the Netherlands in South Africa
Thursday evening the embassy received the Cool Capital Special Award for the promotion of shared (built) heritage in Pretoria. www.dutchfootsteps.com The ceremony took place during the launch of the book #coolcapitalbiennale by the architect Pieter Mathews and Carla Taljaard. Pieter Mathews is the driving force behind Cool Capital Biennale Pretoria, a showcase of ideas, displays and exhibitions (visual art and design) every two years.
Thato Nkwane
2015-10-24
---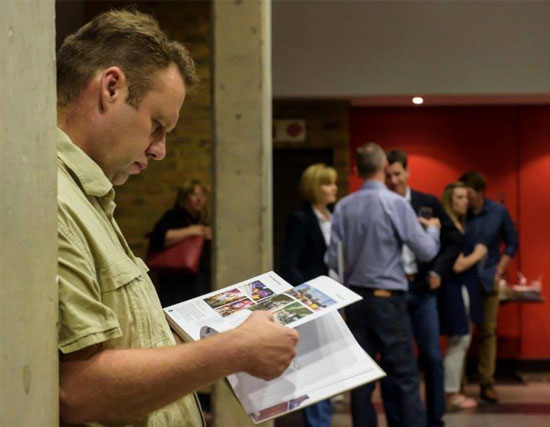 Book Launch and Film Premiere
Looking for more pics??
Some more pictures of our book launch and film premiere are on YouTube. Thank you to all who attended and made the night magical with us. https://www.youtube.com/watch?v=9MokFTlZW0Y&feature=youtu.be
Thato Nkwane
2015-10-23
---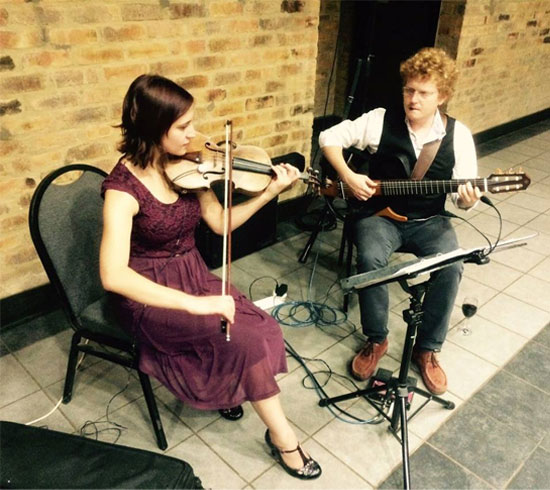 Book launch and Film Premiere
Jazzing it up!
We were serenaded by beautiful sounds from Siobhan Lloyd-Jones and Rynier Julius Ernst Prins
Thato Nkwane
2015-10-22
---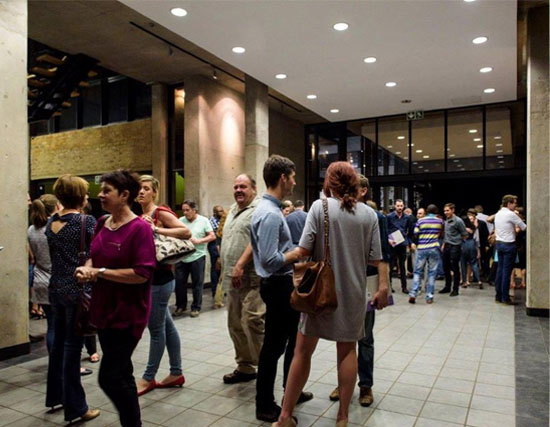 Book launch and Film Premiere
What great support we have!
People came in numbers at the Cool Capital Book Launch and Film Premiere! Thank you for your support. The show did indeed go on!!
Thato Nkwane
2015-10-22
---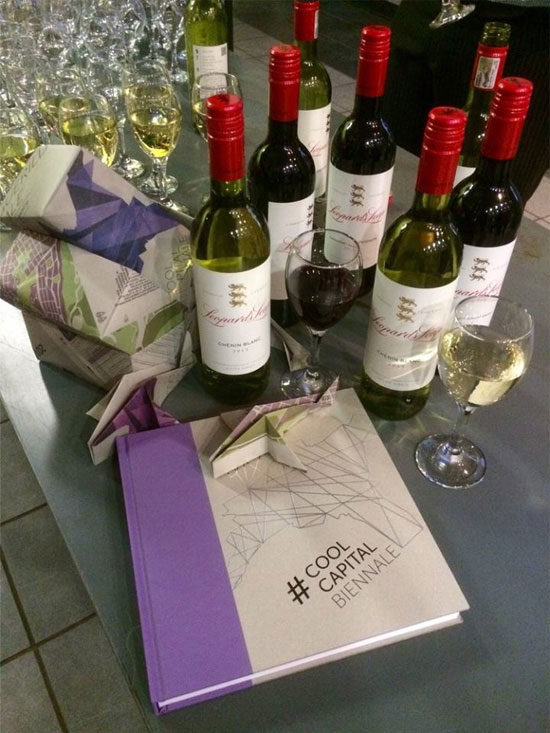 Keeping It Cool!!
at Open Window Institute sipping on great wine from Leopard's Leap
Thank You to Leopard's Leap Wine for the exquisite wine sponsored for our launch. #CoolCapital2014
Thato Nkwane
2015-10-22
---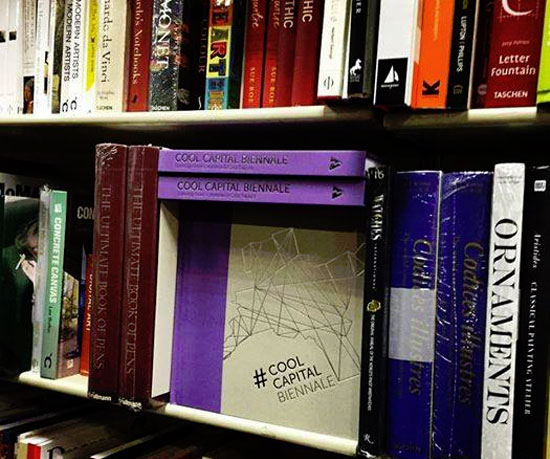 Books
TahDaa!
Our books have arrived and are on the shelves at Exclusive Books in Brooklyn Mall!
Thato Nkwane
2015-10-19
---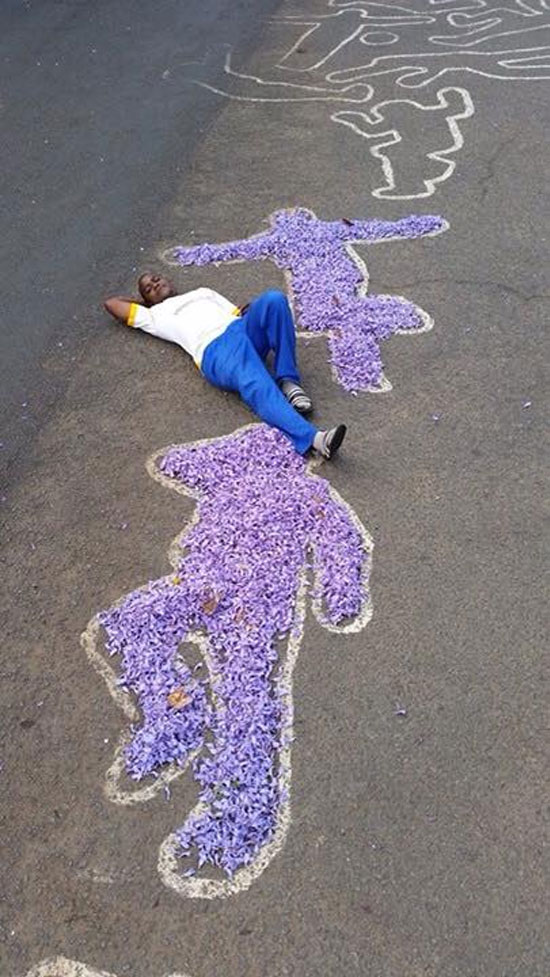 Street Art Lives!
small on budget ... BIG ON CREATIVITY!!
You see! Cool Capital installations needn't be big or cost a lot of money! This super cool Jacaranda installation at Trent Gallery are local and beautiful. Well done Stuart and team! Our catalogue is full of projects like these! Make sure you join us on the 22nd or to buy your book!
Thato Nkwane
2015-10-16
---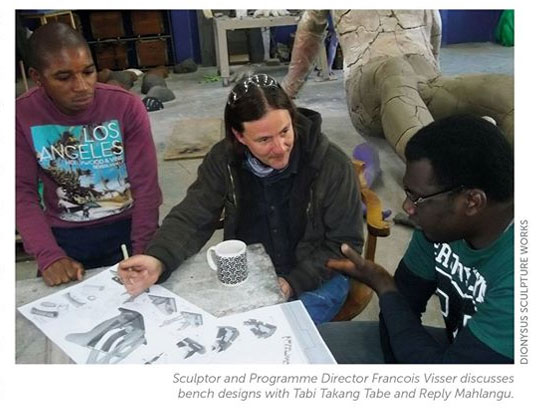 Student Creativity
Are you ready for 2016??
Yesterday we presented our plans for 2016 to the Tshwane University of Technology Dept. of Architecture. Last year, two of their students, Reply Mahlangu and Tabi Takang Tabe participated in the PPC Ltd public bench project, for which we won the Business and Arts South Africa innovation award. Other people also worked really hard for this, including Francois Visser, Sybrand Wiechers, Izanne Wiid, Alexander von Klitzing, Robert Ramavhale, Tsebe George Magampa, Elani Willemse, Dionysus Sculpture Works and Mathews & Associates Architects cc. Check out the video to see why this project was so important. https://www.youtube.com/watch?v=o0mSxcUvTZA
Thato Nkwane
2015-10-14
---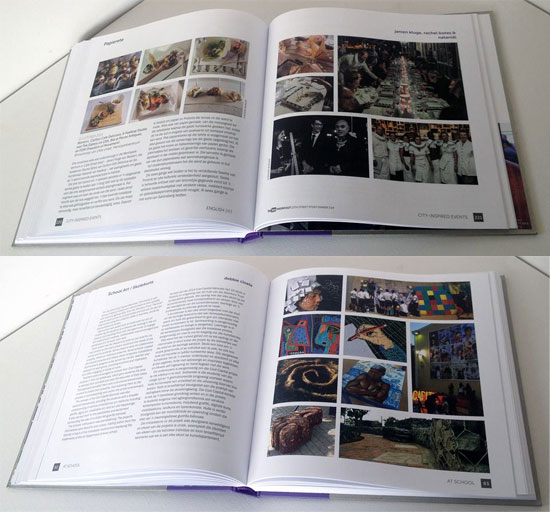 Catalogue in stores!
Go!! Go get it!!!
How to get hold of a Cool Capital 2014 catalogue: Go to your nearest bookstore with the following information: ISBN 9-780620-635608 Distributor: On-The-Dot Author: Pieter J. Mathews & Carla Taljaard
Thato Nkwane
2015-10-13
---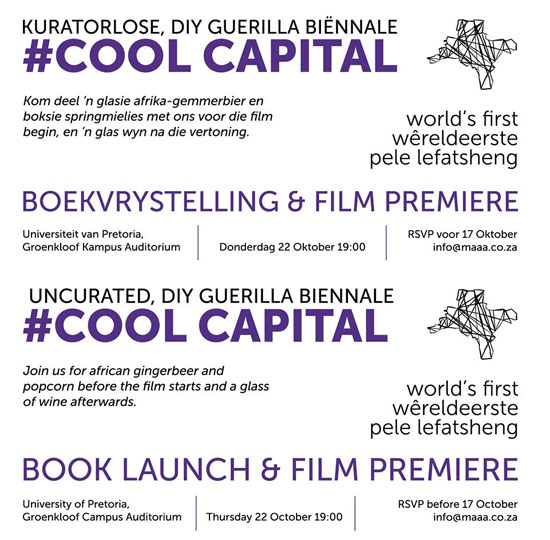 Book launch and Film Premiere
Come Join Us!!
We would like to invite you to our Cool Capital Book Launch and Film Premiere on the 22nd of October. The event will take place at the UP Groenkloof Auditorium. The event is free and absolutely everyone is welcome, but please send an email to info@maaa.co.za if you want to attend, we only have 185 seats left! Thank You!
Thato Nkwane
2015-10-09
---

Pretoria stand up!
Coming soon...
In two weeks time #CoolCapitalBiennale catalogue and #CoolCapital2014 film will blossom like Jakaranda flowers in October! We are so excited to show case the coolest capital!!!
Thato Nkwane
2015-10-07
---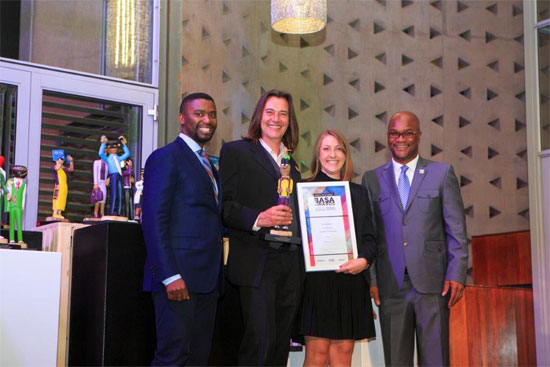 What an Honor!
at the BASA Awards...
"Event's partner believes art is a catalyst for positive change in the country" writes Penny Haw. This was taken from the BusinessDay newspaper article about the BASA Awards. Congratulations to everyone who worked super hard on this project. Elani Willemse, Francois Visser, and all the artists and students who made benches! Picture: Kwanele Gumbi (BASA chairman of the board) , Daniel van der Merwe (PPC), Carla Taljaard (Cool Capital) and Nathi Mthethwa (Minister of arts and culture).
Thato Nkwane
2015-09-22
---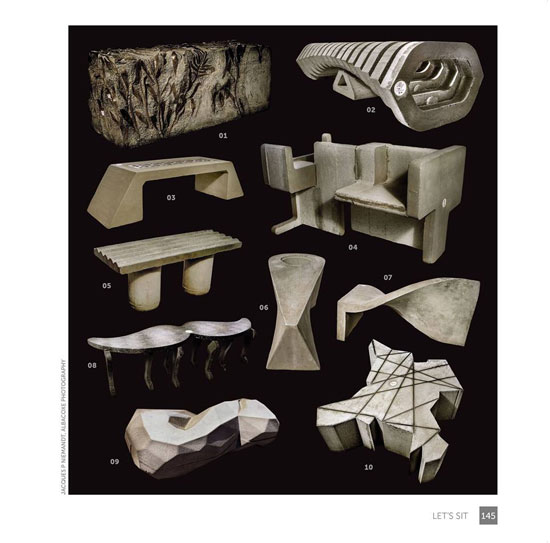 BASA innovation award goes to...
Shout out to PPC Cement and BASA Awards! #CoolCapital2014
We are super excited and priviledged to have won the prestigious @basa innovation award together with @ppc cement. This is icredible news and we have to congratulate the super artists and sculptors as well!
Thato Nkwane
2015-09-21
---
Sculpture Capital!
Our local heroes still stand
Remember we said Pretoria is the Sculpture Capital of the country? And now, the capital city just got 55 sculptures richer! Woohoo! These 55 sculptures commemorate local struggle heroes and can be seen at the Groenkloof Nature Reserve. Here is our friend @Guy du Toit talking about his sculpture of Sol Plaatjies https://www.youtube.com/watch?t=21&v=15yGYduTeFs
Thato Nkwane
2015-09-18
---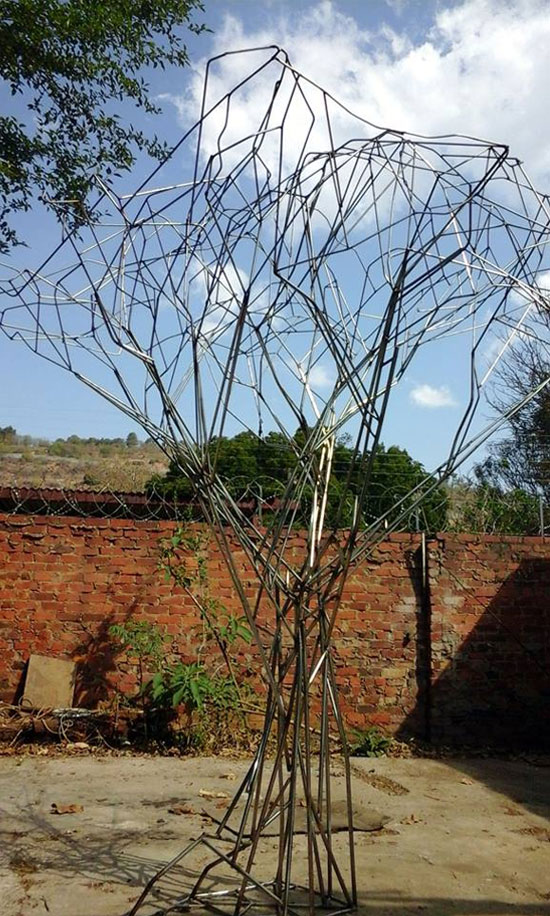 School Artwork
Close your eyes and make a wish...
The Wishing tree was the Cool Capital Art project of Oos Moot High School together with the Atterbury Trust. Yesterday, the second part of this artwork was installed. A pierneef-inspired steel tree, by sculptor Sanna Swart.
Thato Nkwane
2015-09-11
---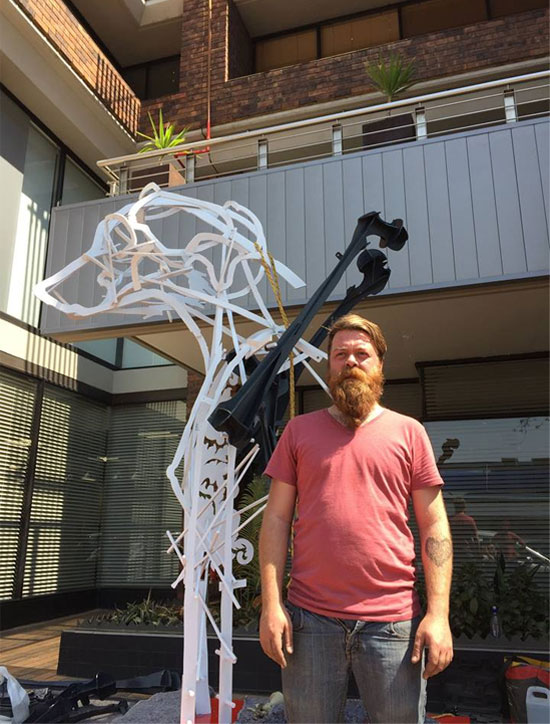 Mme Wa Phukubje
Sculptured beauty in the city! #CityProperty #CoolCapital2014
Today the second of our three public sculptures in the CBD were installed. This piece is called Mme Wa Phukubje (The Mother of the Jackal in SeSeotho), and is located in Du Toit Street. Check it out if you drive by. Congratulations to sculptor Johann Nortje and his team. ?#?ourcapitalsculpture? ?#?supportyourcity?
Thato Nkwane
2015-09-09
---
18th Business and Arts South Africa awards
Keeping art and businesses alive in Pappstad!
We are proud and excited for two Cool Capital 2014 projects that have been nominated for the 18th Business and Arts South Africa awards. Here is a page of one of the projects in our Catalogue. Well done to Fried Contemporary Art Gallery, Harrie's Pancakes and PPC Ltd, and also Francois Visser, Elani Willemse, our bench artists and everyone at Dionysus Sculpture Works. We could not have done it without you!
Thato Nkwane
2015-09-01
---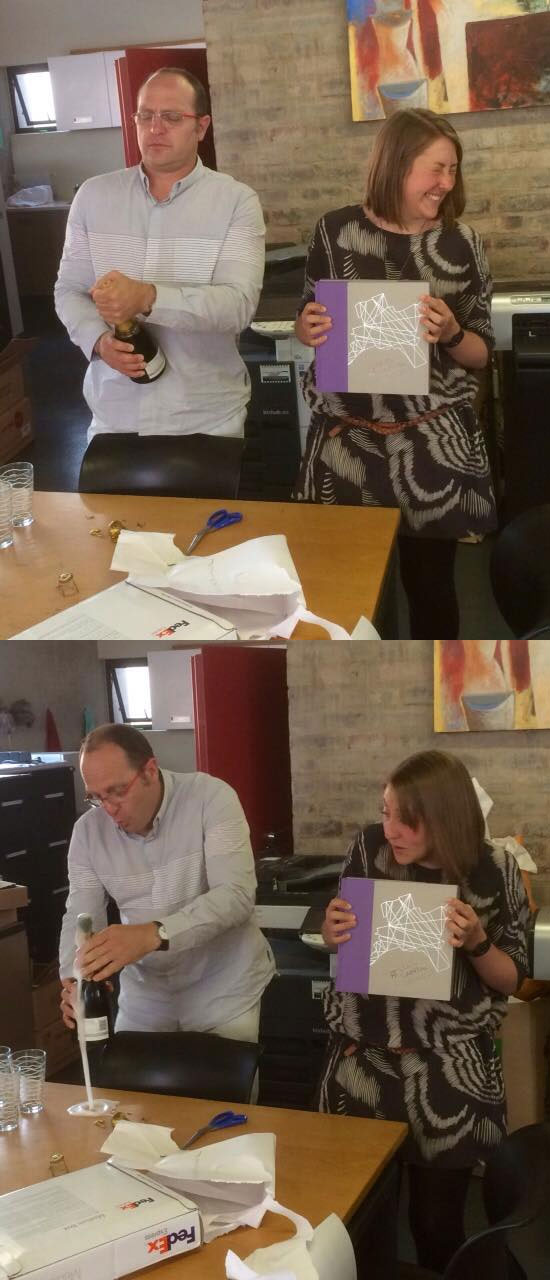 Catalogue is HERE!
Popping bottles #CoolCapital2014 style.
Here are the catalogues. They look amazing. We are super proud and honoured to have been part something so amazing and creative!
Thato Nkwane
2015-08-28
---
Catalogue in transit!
Singapore >> Cape Town
GOOD NEWS! Our catalogue is on its way! It will board the Brevik Bridge container ship in Singapore this sunday, and then make its way to Cape Town. We received some copies via courier from the printers, Tien Wah Press ( who are amazing!) and they are beautiful. They will be on sale at all major bookstores from the end of the month, and for under R300. BARGAIN! If you want to follow the ship, like we will be doing, you can go to http://www.marinetraffic.com/…/imo:949…/vessel:BREVIK_BRIDGE
Thato Nkwane
2015-08-28
---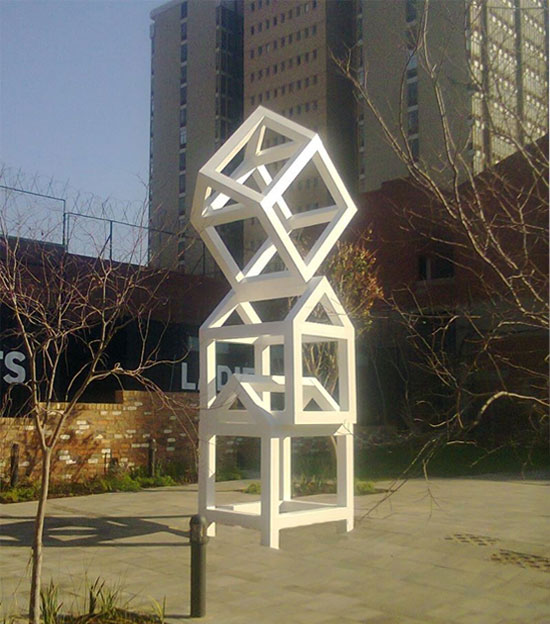 New Sculpture in town!
#CoolCapital2014 #CityProperty
And our first public sculpture from the Cool Capital 2014 City Property sculpture competition is up! This interactive piece by artist Strijdom van der Merwe is one of the three commissioned pieces for the 2014 Biennale and is located in the brand new 012 Precinct at 385 Helen Joseph Street. Go check it our over the weekend. High fives all around!
Thato Nkwane
2015-08-28
---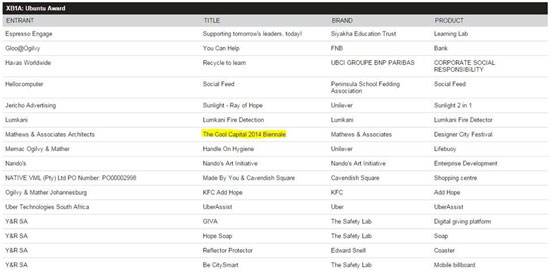 The Loeries Ubuntu Awards
We're a Loerie Ubuntu Award Finalist!
Last night we received the wonderful news that Cool Capital 2014 is one of the finalists for The Loeries Ubuntu Award. This Award goes to social projects where doing good also means good business. Our Sponsors know this is true, and thanks to them, we are amongst big names now: Nandos, FNB and KFC. Thanks to everyone in the snorcity for all the support and for helping us make the biennale happen. Please hold thumbs for Saturday!
Thato Nkwane
2015-08-10
---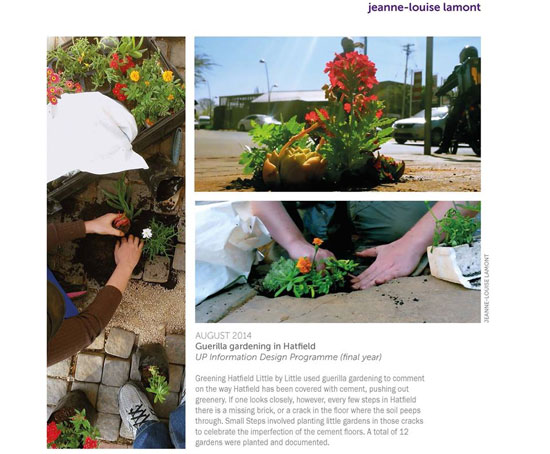 Small Steps
Greening Hatfield little by little
Small steps planted flowering plants in cracks in city pavement, brightening up areal all around Hatfield. This initiative by Jeanne-Louis Lamont is documented on page 70 of our catalogue, which will be on the shelves at the end of September. Be sure to check it out!
Thato Nkwane
2015-08-07
---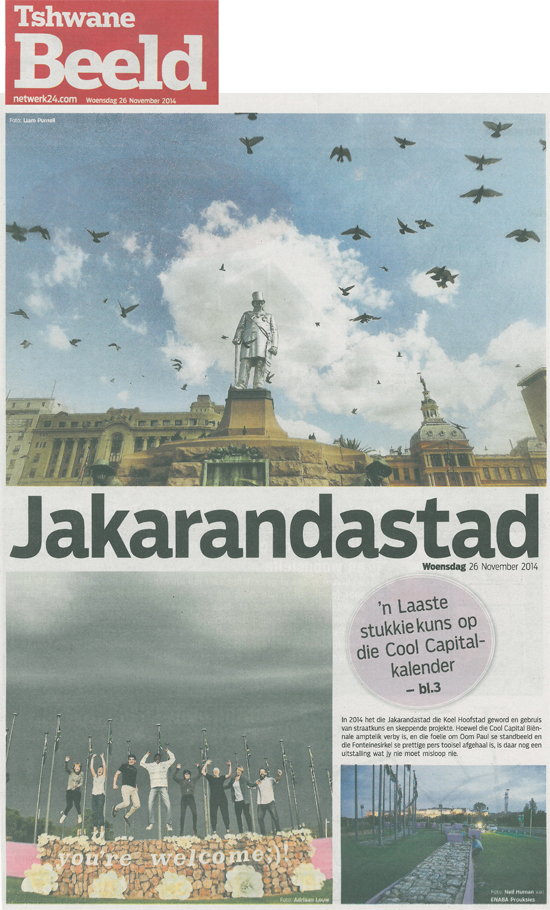 Jakarandastad
Beeld Insetsel
Koop vandag se Beeld as jy in Pappastad bly. Hier is die voorblad van die Tshwane Beeld insetsel. Geniet !
Cool Capital 2014
2014-11-26
---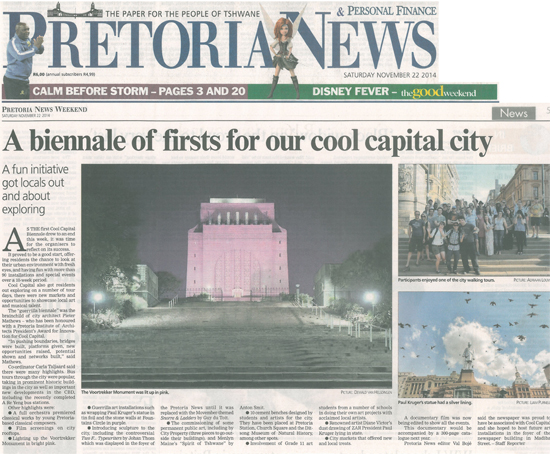 Highlights
Featured in The Pretoria News
A tremendous thank you to every organizer, sponsor, volunteer, photographer and participant who made Cool Capital a success. We cannot wait for the fascinating documentary film and captivating 300 page catalogue which will be available next year. Take a look at the Pretoria News article highlighting a few of our spectacular events.
Cool Capital 2014
2014-11-24
---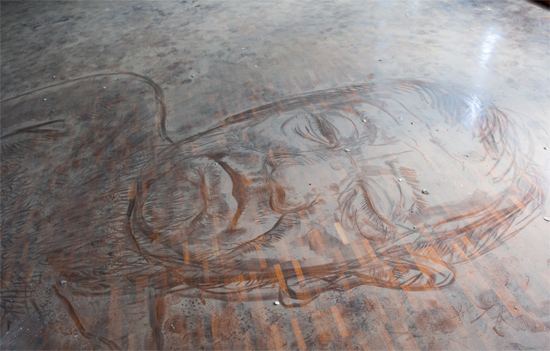 Let sleeping ghosts lie
by artist Diane Victor
Here is renowned artist Diane Victor's Cool Capital Installation! "Let sleeping ghosts lie" is a transient 13 meter dust drawing of ZAR President Paul Kruger laying in state and was created on 13 November at an undisclosed location in the CBD. Unfortunately you will have to wait for the documentary and catalogue next year to find out more. A massive Thank You to Diane and all who made this installation possible. It is definitely a first for the Capital and astonishing to see such boundaries being pushed.
Cool Capital 2014
2014-11-24
---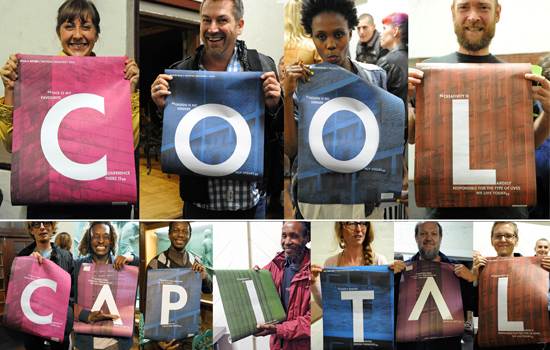 Highlights coming your way
Stay tuned...
Alas all good things must come to an end. The Cool Capital 2014 Biennale has brought some magnificent experiences, memories and friends along the way. We will be featuring many highlights in the next few days so stay tuned in.
Cool Capital 2014
2014-11-19
---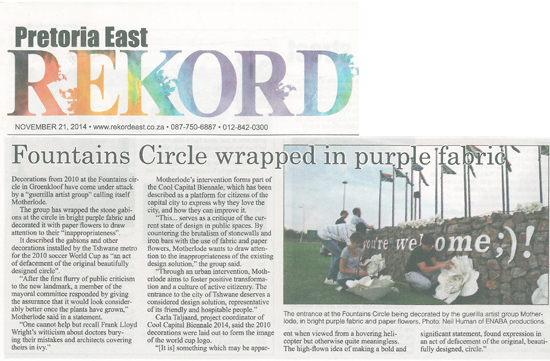 Fountains circle
Today's article
Featured below is today's Rekord's article about our well-known fountains circle. Take a peak.
Cool Capital 2014
2014-11-19
---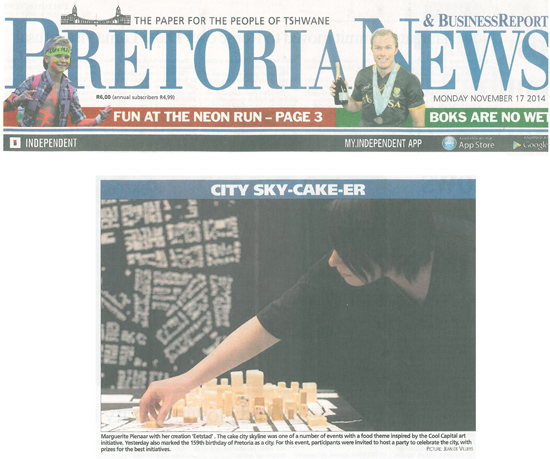 WitOpWit
Thank You
A huge thank you to WitOpWit for making this fabulous event possible. Take a look at the Pretoria News article which was featured on Monday.
Cool Capital 2014
2014-11-18
---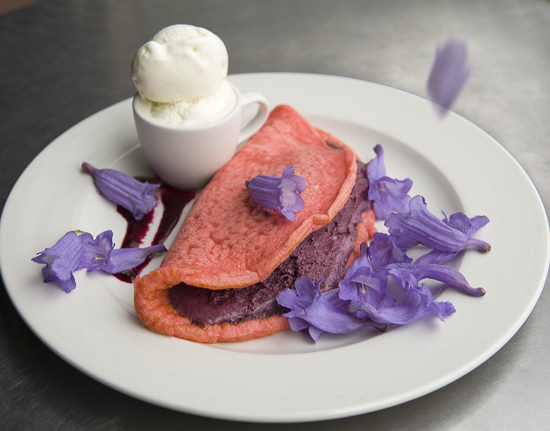 Nou is dit JOU kans
Pappastad word hierdie Sondag 159 jaar oud
If you watched Die Nataniël Tafel last night, you will have seen the maestros of Hazelwood Carlton Café + Delicious, Nataniël, Shop Wonen+ and Freedom Of Movement celebrate Pretoria in style. Nou is dit JOU kans: Pappastad word hierdie Sondag 159 jaar oud. Bak 'n koek, dek 'n tafel of hou 'n braaivleis, maar wys ons hoe JY die dag gevier het, en staan 'n kans om 'n fantastiese Cool Capital 2014 geskenk te wen. Jou partytjie sal gepubliseer word en in ons koffietafelboek opgeneem word! Take inspiration from @MAP-South Africa's purple pancakes for Pretoria at Harrie's Pancakes. Thanks Carla Crafford for the photograph!
Cool Capital 2014
2014-11-14
---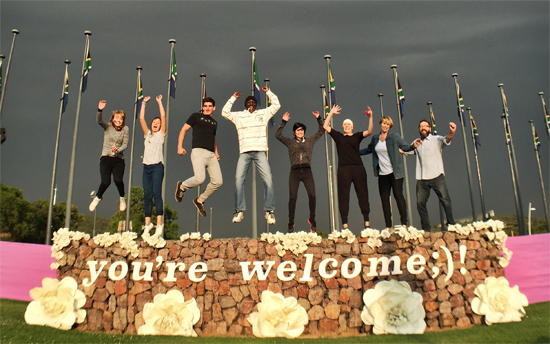 "you're welcome"
by artist group motherlode
Take a drive to the Pretoria fountains circle to get a look at "you're welcome", the guerilla fabric bomb. This installation went up at 03:00 AM Monday morning. Go check it out. Photograph by Adriaan Louw.
Cool Capital 2014
2014-11-10
---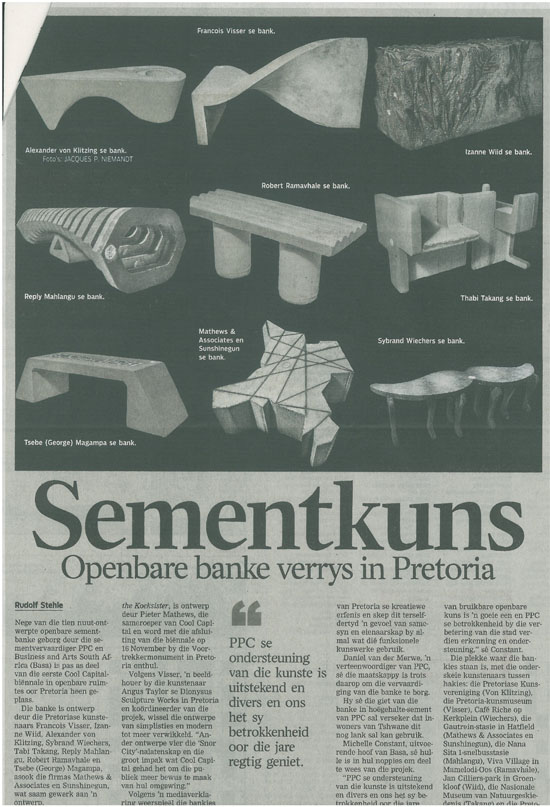 Sementkuns
in Pretoria
Vandag kan jy die ongelooflike Cool Capital 2014 PPC Ltd en Business and Arts South Africa bankies van naderby bestudeer in die Beeld. Die aanlynartikel is hier beskikbaar: http://www.netwerk24.com/vermaak/2014-11-04-bruikbare-kuns-verrys-in-pretoria
Cool Capital 2014
2014-11-04
---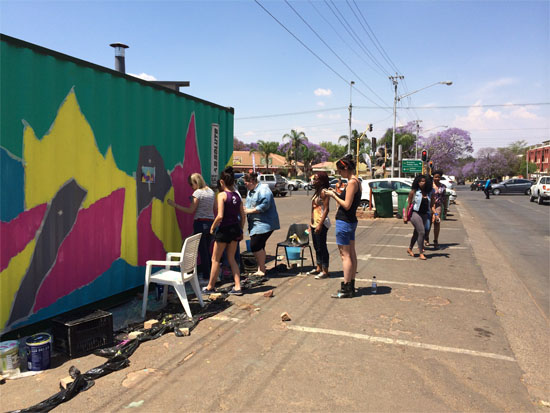 Container Art
Have you driven along Long Street or Jan Shoba Street lately?
Thank you to Absolute Containers: https://www.facebook.com/AContainers , and Open Window Institute: https://www.facebook.com/theopenwindow for providing the necessary resources to make this Cool Capital Street Intervention a mega success.
Cool Capital 2014
2014-11-04
---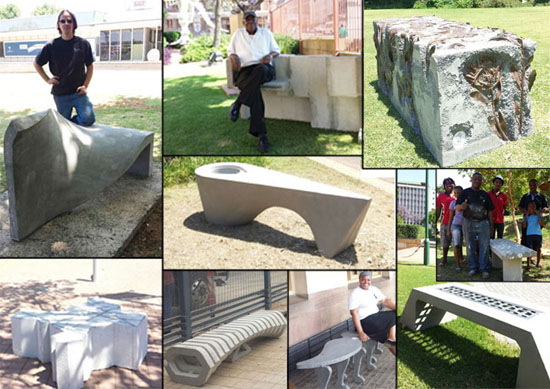 Are you interested in Urban Furniture?
Then it will definitely be worth your while to make a trip to these locations:
-> Francois Visser's bench installed at the Pretoria Art Museum. -> Alexander von Klitzing's bench at the Association of Arts Pretoria. -> Izanne Wiid's bench at the Jan Celliers park. -> Cool Capital Logo bench can be found at the Gautrain station. -> Tabi Tabe 's bench at the Ditsong Museum of Natural history. -> George Magampa's bench at City Hall Gardens at Chief Tshwane -> The Sybrand Wiechers (Snorbankie )on Church Square at Café Riche. -> Reply Mahlangu's bench at the new TRT station on Nana Sita street. -> Robert Ramavhale's bench at the The Viva Foundation of South Africa in Mamelodi.
Cool Capital 2014
2014-10-24
---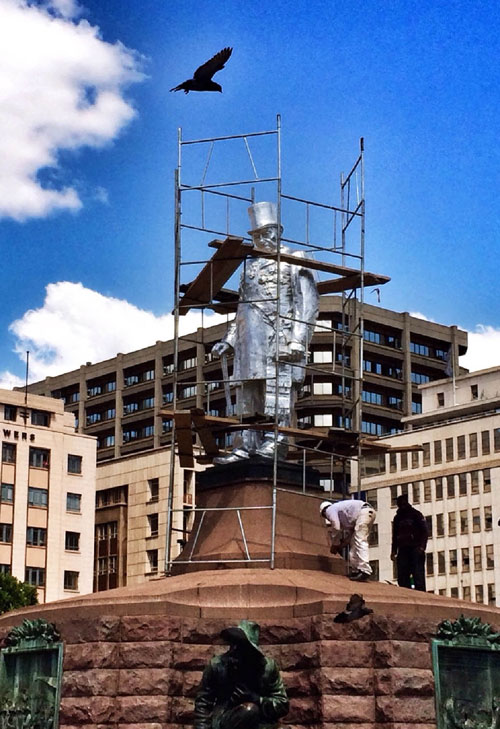 Silverlining
Pimp Oom Paul
SILVERLINING: Oom Paul has not been painted or covered in mirrors but has in fact been covered in tinfoil. He will return to his original state on the 16 November 2014. The installation was done by street artist r1. https://www.facebook.com/pages/R1/532318476827672 http://r1r1r1.net/walls . An Installation like this takes a lot of time and effort and we would like to thank Stephan Welz from Strauss & Company and Roel Jansen from Sandstone Contracts for their generous help.
Cool Capital 2014
2014-10-17
---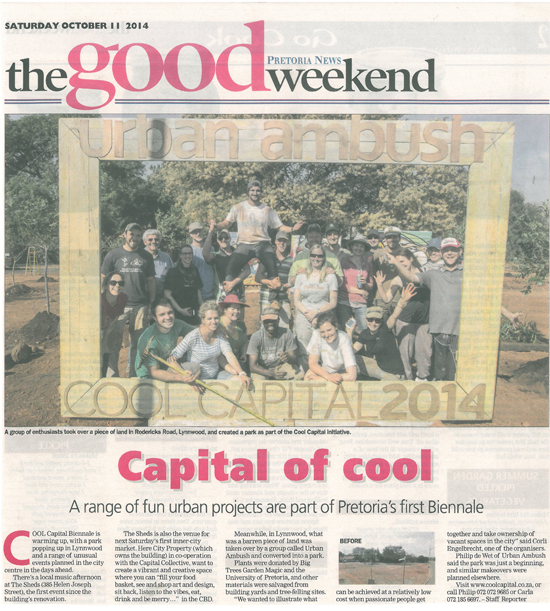 Pretoria News
EXCITEMENT!
Have a glance at Saturday's Pretoria News.
Cool Capital 2014
2014-10-11
---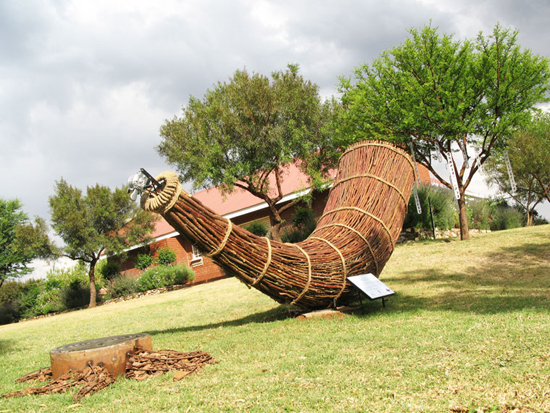 "looking forward, looking back"
Cornwall Hill College's installation
The bugle represents a part of the College's crest and is placed in front of the stepping stone. We know this as an instrument used to call the "troops" or indicate the start of a big event. This is a perfect metaphor not only to indicate the start of this wonderful initiative – Cool Capital – but to symbolise what we are sounding out into the world. The bugle has a built-in siren and only the Director of the College, Mr Kunneke, has the key to unlock it so that the lever can be turned. The bugle was part of an outreach project where we employed local wood workers. This is symbolic of the College's social responsibility projects. Nelly Chokoe, Matome Legodi, Callan Mittermayer-Madureira, Venessa Nelson, Njabulo Nkonyane, Anya Swart, Nicholas van Zyl in collaboration with Francois Visser
Cool Capital 2014
2014-10-10
---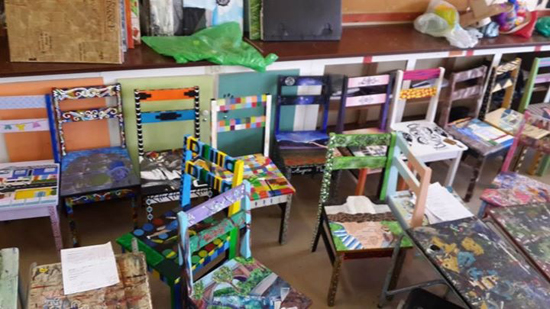 Garsfontein High School
in collaboration with Jan van der Merwe .
Each student painted a chair that portrays an aspect of Pretoria. Remember their opening on the 15th October - school hall
Cool Capital 2014
2014-10-09
---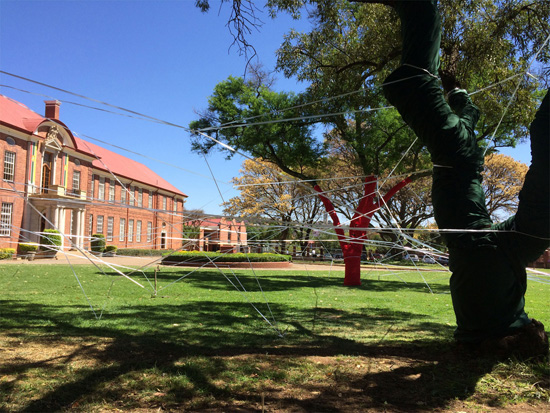 Land Art
Strijdom van der Merwe
A claimed land artist Strijdom van der Merwe giving a workshop at Affies. Landkunsinstallasie
Cool Capital 2014
2014-10-08
---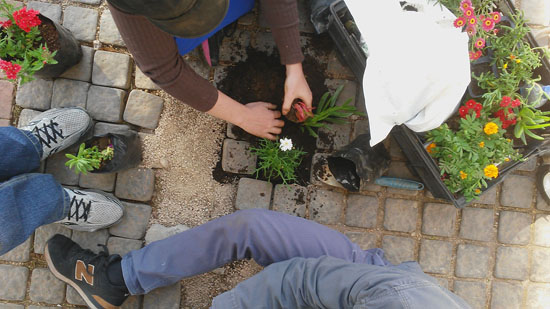 Small Steps
by Jeanne-Louise Lamont
This initiative comments on the way Hatfield has been thrown with cement, pushing out every possible bit of greenery. The gardening project is not unique in the world, however, it has a special place in South Africa because plants are needed to thrive on carelessness and the South African heat. If one looks closely, you would notice that in spite of Hatfield being a concrete jungle, every few steps there is a missing brick, or a crack in the floor where the soil peeps out. The initiative that Jeanne-Louise decided on was to plant tiny gardens within the cement cracks in order to make the imperfections beautiful.
Cool Capital 2014
2014-10-07
---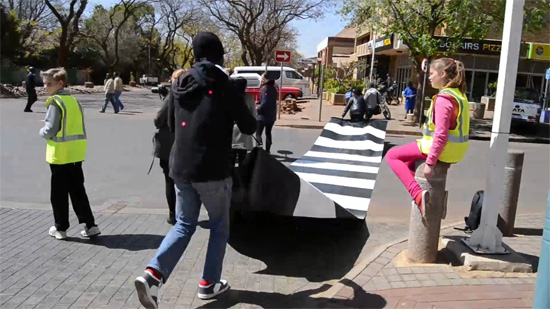 A Great initiative by Tuks students
Stop in the name of love
The activation involves the use of a roll-out zebra crossing which is applied on a road in need of one. When a pedestrian indicates an intention to cross the road, the zebra crossing is rolled-out in front of them for them to walk on. The roll-out is accompanied by two traffic assistants bearing reflective jackets and signs which read "Stop In The Name Of Love" - "Before You Break Our Bones". The outcome of the activation leaves pedestrians with a sense of acknowledgment, security, privilege and self-worth. The tongue-and-cheek message displayed on the signs also wittingly provides a message for drivers to think about and keep in mind
Cool Capital 2014
2014-10-04
---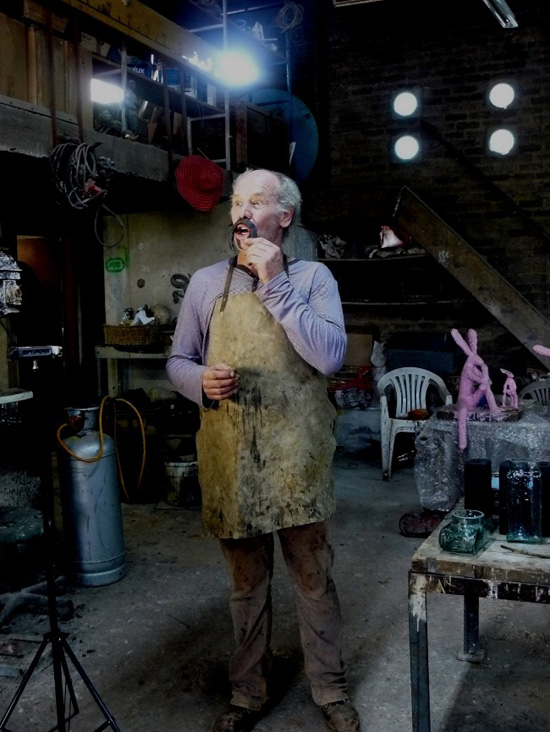 Foundry day 2
Photography by Elani Willemse
Foundries around the Capital opened their doors to the public in a showcase of the various methods each foundry uses to create art. Each foundry hosted a casting, varying from going back to the "roots" of this art form, to the most technologically advanced methods and equipment. What an experience!
Cool Capital 2014
2014-09-20
---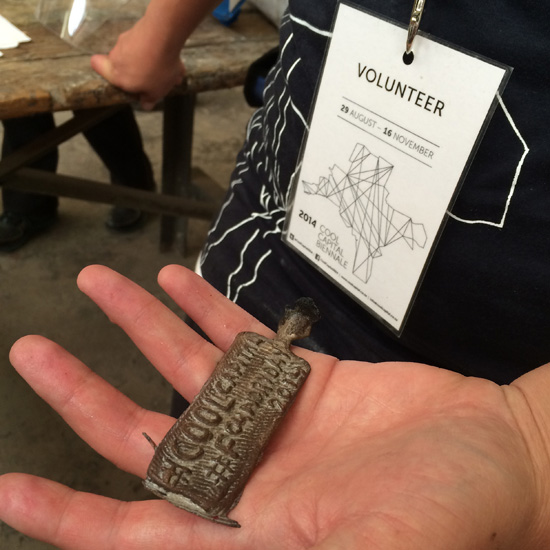 Foundry day 1
Photography by Pieter Mathews of Lourina Grobler.
Saturday was a great day spent at the foundry. Don't miss our next Foundry day on the 20th of September 2014. 20 September schedule: 10:30 – 12:30 Du Toit Sculptures (End of Atterbury rd. Plot 120 Zwavelpoort, Pretoria East) 13:00 – 14:30 André Otto Sculptures (Lynnwood Road) 15:00 – 17:00 Dsw Dionysus Sculpture Works (Vonkprop Rd. 219, Silverton) Experience all the different foundries of the Capital City.
Cool Capital 2014
2014-09-13
---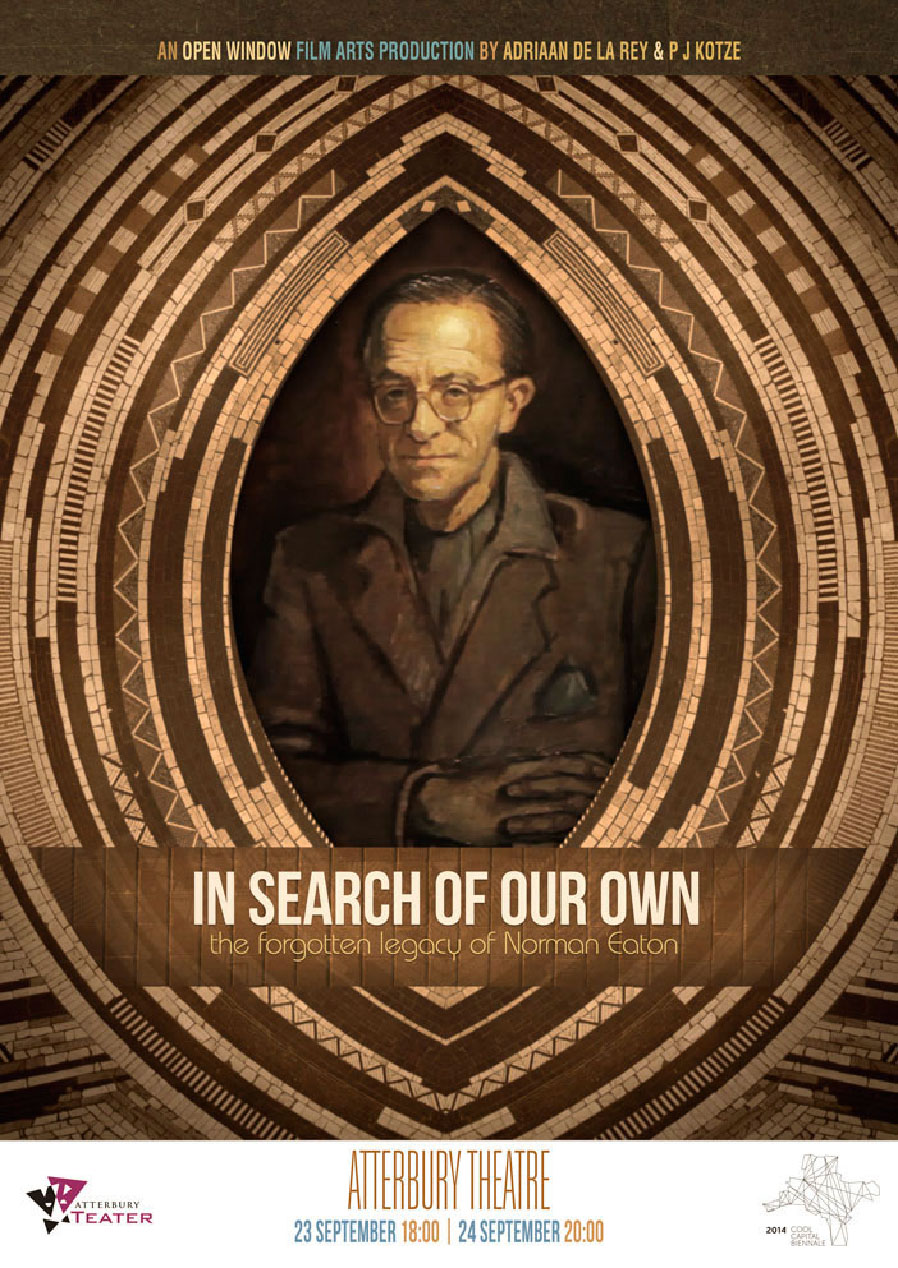 Norman Eaton
Documentary
If we have not been able to convince you to come see our flagship documentary about architect Norman Eaton yet, watch this KykNET Dagbreek interview with directors Adriaan de la Rey and PJ Kotze. Great stuff! https://www.youtube.com/watch?feature=youtu.be&v=l_JYLCIX2SY&app=desktop
Cool Capital 2014
2014-09-12
---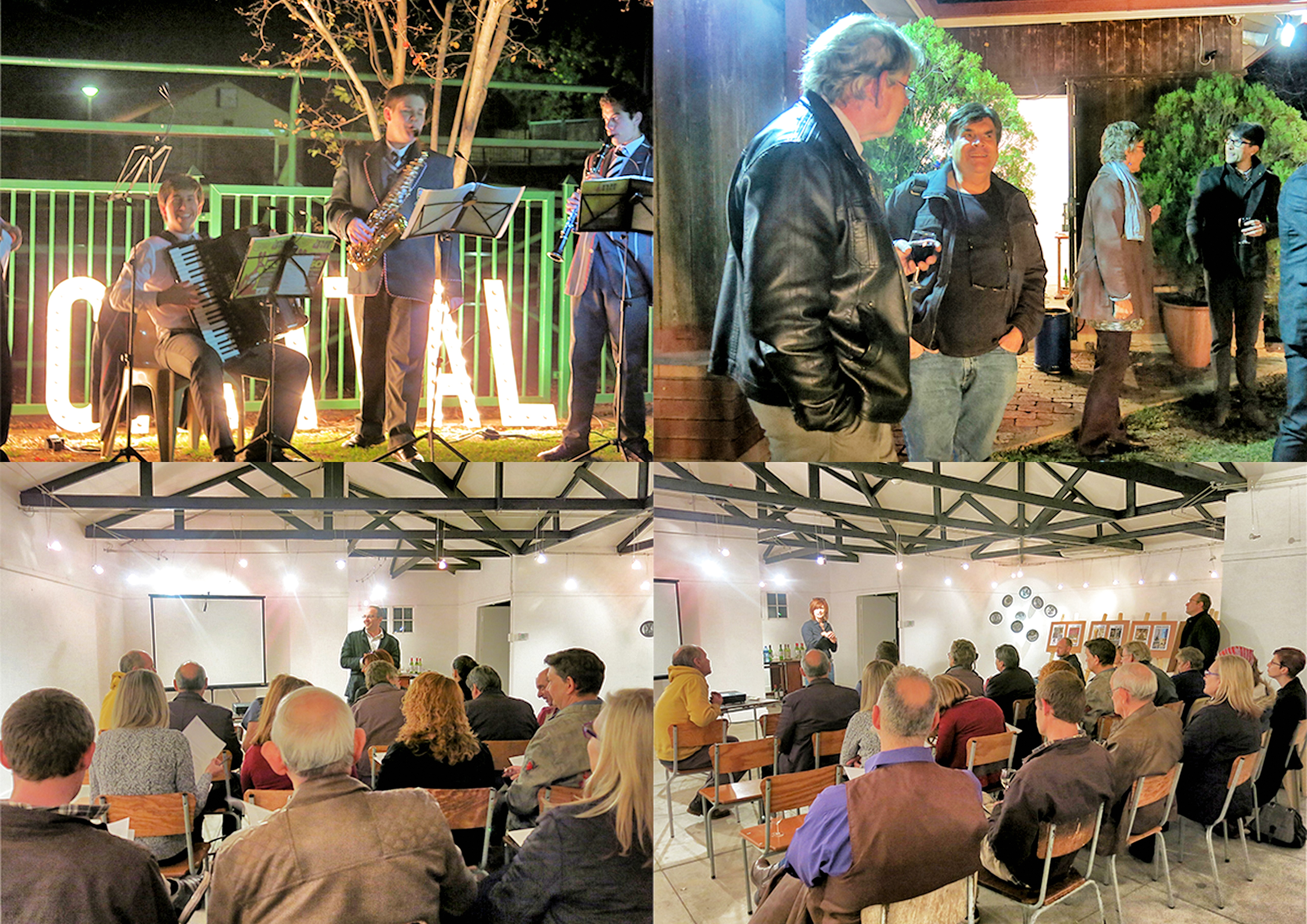 Your School Can Make The Capital City Cool!
The launch of the High School Art project proves to be a great initiative.
To all the art educators and artists who made last night a huge success, THANK YOU. We are super excited about the High School Project and know that you are the perfect group of people to make the project a reality. Thank you Atterbury Property for their support.
Cool Capital 2014
2014-05-16
---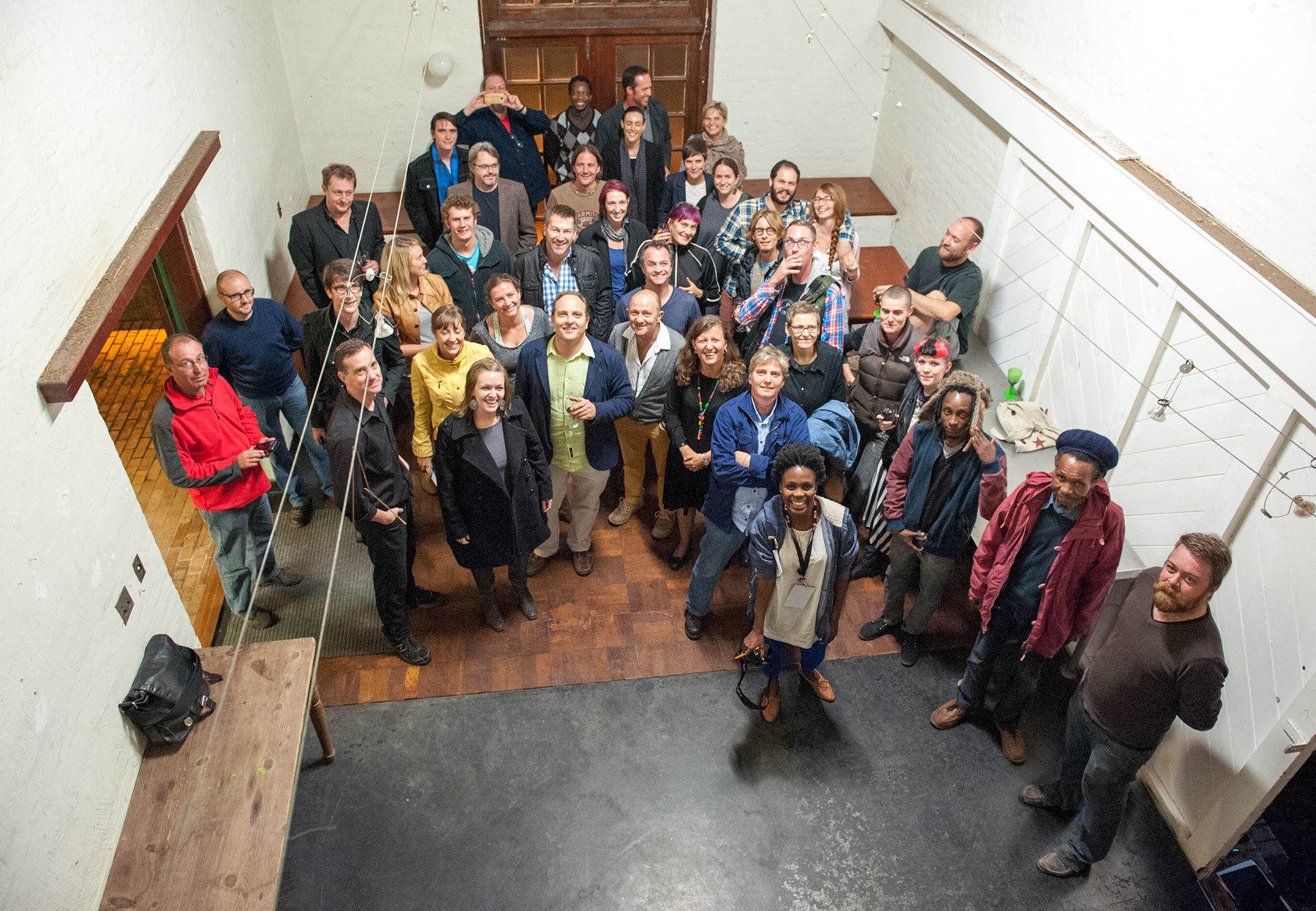 Our Sculpture Capital Launch
Sculptors of the Capital City come together to celebrate the sculptural heritage of the city and to discuss the bright future of sculpture.
In a historical event renowned Pretoria based sculptors, including Angus Taylor, Sybrand Wiechers, Sanna Swart, Francois Visser, Izanne Wiid and Rina Stutzer (amongst others) gathered at the Van Wouw House-Museum on 13 March for the official Our Sculpture Capital Launch. As part of the Cool Capital 2014 initiative, which is described as the world's first uncurated do-it-yourself guerilla biennale, the project aims to introduce the public to a wealth of art, architecture, design, and sculpture creations. The launch was opened by artist Daniel Mosaka, where after architect Pieter Mathews introduced the origin of the concept for Cool Capital 2014 which was inspired by a poster at the 2012 Venice Biennale stating that viewers should "take this to your city". Matthews took to the challenge and the idea of a Pretoria-based guerilla biennale, a showcase of local creativity where individuals from all backgrounds can add value to their environment, was born. Now two years later, the first official Cool Capital 2014 guerilla biennale is set to take place from 29 August to 15 November. This will coincide with the official birthday of Pretoria in a showcase of the capital's contemporary creative ideas while at the same time celebrating the rich cultural and artistic heritage which the city has to offer. Mathews described the important part that the Pretoria has played in South African Sculpture, adding sculptors like Anton van Wouw, Jo Roos, Coert Steynberg and Hennie Potgieter amongst the list of artists who called the city their home. According to Our Sculpture Capital Program Director Angus Taylor the first South African foundries were based in Pretoria, underscoring the capital's sculptural significance through the many art foundries currently operating there today. These include the Renzo Vignali Artistic Foundry, a historical foundry headed by Carlo Gamberini, Dionysus Sculpture Works under the leadership of Angus Taylor, the first foundry initiated by a female artist, Boudiccea Castings headed by Sanna Swart and other foundries operated by artists such as Guy du Toit, Renier le Roux, and Daniel Nel. Taylor pointed to similarities between the DIY nature of Cool Capital and the gift-economy present at artistic events such as AfrikaBurn, where the economy thrives on creativity and not finance. This testifies to the vibrant culture of current sculpture activities in the Capital.
Cool Capital 2014
2014-03-13
---