Program Directors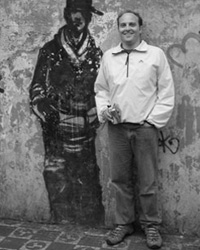 CONVENOR: Pieter Mathews
Pieter Matthews is an architect based in Pretoria. He is principal of Mathews and Associates architects and president of the Pretoria Institute for Architecture. He has a passion for all design disciplines ranging from architecture to furniture and graphic design. Pieter got the idea for the Cool Capital biennale during his travels to the Venice biennale in 2012. He is excited about the creative possibilities the capital has to offer and wants to live in a city where creativity reigns.

All members of the Pretoria Institute for Architecture was invited to submit their proposal for a architectural pavilion to be built for the Biennale. Many submissions have been received already. Pieter facilitates the pavilion projects.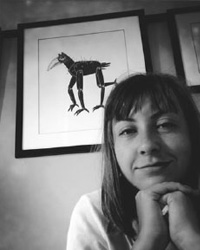 PROJECT COORDINATOR: Carla Taljaard
Carla Taljaard holds a Masters degree in architecture from the University of Pretoria. She has a special interest in heritage projects and the history of Pretoria. She is the project coordinator of the Cool Capital 2014 Biennale, co­founder of the Molo Mollo outdoor cinema club and convener of the "Architecture Theory Summer School" series featuring Dr. Jean­Pierre de la Porte. Carla was part of an NRF research team on resilient cities in collaboration with the University of Melbourne in 2013. She currently lives in Sunnyside.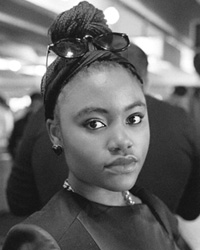 ONLINE CONTENT MANAGER: Zama Thusi
Zama Thusi manages all Cool Capital's Website content and Social Media. It is all thanks to her that we can be proud of our beautiful website. She holds a Bachelor of Architecture from the University of Cape Town. She was born and raised in Durban, KwaZulu-Natal and is currently an employee at Mathews and Associates. She has a passion for design, generative design and architecture and her hobbies include reading and blogging about visual mediums. She particularly blogs about graphic design and directions in art.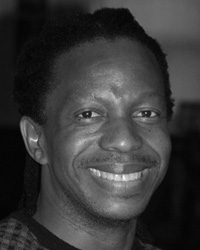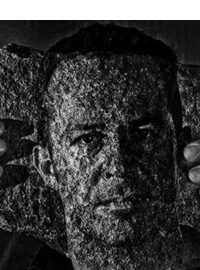 OUR CAPITAL SCULPTURE: Daniel Mosako + Angus Taylor
It is Cool Capital's intention to establish Pretoria/Tshwane as the sculpture capital of South Africa. Sculptors who live in the city are invited to submit proposals for a piece on the site of their choice. These sculptures will be exhibited during the biennale and kept either in their specific location after the biennale or exhibited in galleries. Every piece that is erected is an individual project that is managed, planned and implemented by the sculptor.

Daniel is a renowned practicing artist. He studied Fine Art and received one Honours Degree in History of Art; another in Information Science; a Post Graduate Diploma in Museum and Heritage Studies; and a Masters Degree in Fine Arts. He is currently registered for a DLitt et Phil in art history. Daniel participated in national and international Art Workshops and Residencies and delivered public speeches at several exhibition openings and national conferences. He is currently curator for the University of Pretoria Museum.

Angus Taylor is known in South Africa and abroad for his powerful, often large, works of sculpture, characterised by outstanding craftsmanship. Taylor is a graduate of the University of Pretoria which bestowed an Alumni Laureate on him in 2005. He currently teaches part time at this University and also acted as advisor to the Tshwane University of Technology.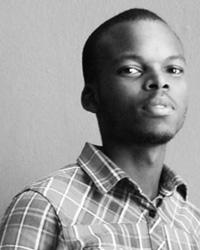 TUT STUDENT REPRESENTATIVE: Victor Mokaba
Victor serves as an intermediary between Cool Capital and the students of the Tshwane University of Technology.

Victor obtained his B.Tech Architecture (Professional) Degree from Tshwane University of Technology in 2012. During his third year of studies he was selected as one of 9 finalists for the Caesarstone National Student Design Competition and in 2012 was elected President of the ESB (Executive Student Body) and student ambassador of the Department of Architecture at TUT. Later in 2012 he was selected to represent South Africa at the European Architecture Students Assembly in Helsinki, Finland. Further interests include photography and film, the poetics in architecture and a deep rooted interest in the role which architecture plays in influencing society.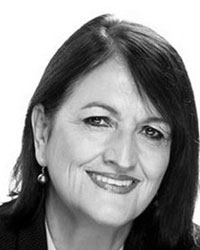 OPENING PARTY AND LAUNCH: Elfriede Dreyer
Elfriede Dreyer has 24 years of university teaching experience and is a NRF rated researcher. Prior to her appointed as the new Academic Head and Principal of Open Window on 1 April 2014, she was Head of the Fine Arts division at the University of Pretoria until March 2014 and Head of Visual Arts at Unisa until 2002. She has published widely, both in South Afrcian and international journals, and her research, NRF rating and industry related experience mostly reside in South African contemporary art and curatorial practice.

The opening party of the Cool Capital Biennale will be on the 29th of August at the Open Window School of Visual Communication. Expect a massive feast with live music, art installations and great food. Check out the Cool Capital calender for regular updates.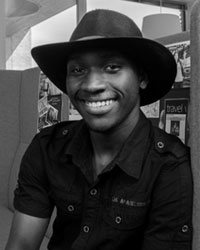 APP-BASED IDEAS: Melvin Musehani
Melvin Musehani (TheAppchemist) is Appchemy's charismatic CEO and co-founder. Having started coding at the age of 13, he became a professional software developer right after he completed high school – he's currently studying at UNISA majoring in Computer Science and Applied Mathematics. With a victory of a few competitions and hackathons under his belt, Melvin is also a Nokia Developer Champion. He enjoys Android and Nokia S40 development, but also publishes some Blackberry and Windows Phone apps.

Melvin manages all the App-based ideas submitted to Cool Capital and investigates their feasibility and sustainability. He also identifies the potential possibilities of app-based ideas within the Cool Capital.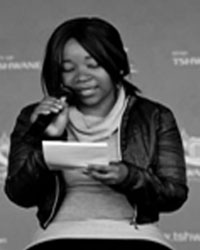 PERFORMANCE AND PROJECTED POETRY: Refilwe Majoko for NERDAfrica
A competition has been launched by NERDAfrica to encourage young poets to write new poetry about their experiences of the capital city. This poetry will be presented to the public in a variety of ways, projected onto public buildings and as a series of live performances.

Refilwe is a passionate poet from a family of artists. She regularly performs at many cultural events especially in her hometown of Garankuwa. She has performed alongside a number of internationally acclaimed poetry groups including the DC Youth-Slam team of "Split the Rock". Recently she was part of the Abafazi Women's Festival at the SA State Theatre.
CITY FILM FESTIVALS: Pluto Pannousis
TEN film festivals are planned for the duration of the biennale in a variety of exciting venues. Longer films will be partnered by short films produced by students from the various educational institutions. Expect art films, banned local series and fresh new content. The project also includes the premiere of the Norman Eaton Documentary and will take place at both the Atterbury Theatre and the UNISA Little Theatre in September. Participating organizations include: Open Window school of visual communication, TUT Dept. of Film and Drama and Sovereign Films and Molo Mollo Outdoor Cinema Club.

During the course of his career, Pluto Panoussis has been a designer, an illustrator, a writer, an architect, and the director of a number of award-winning productions. Currently he is head of the Film Arts Department at the Open Window School of Visual Communication. iMPAC (the Initiative for Motion Pictures within the African Continent), founded by him in 2009, is the latest initiative in his ongoing commitment towards fostering a culture of exploration in the visual arts.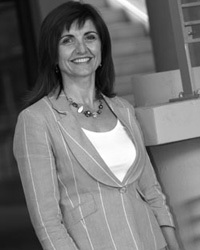 CAPITAL POETRY PROJECT: Zahn Hulme
English, Afrikaans and Sepedi poetry have been commissioned and collected and will be projected onto buildings and printed on placemats at restaurants around the City. A poetry competition in collaboaration with NERDAfrica has been launched that tasks poets with writing new poems specifically about the City.

Zahn qualified as a chartered accountant in 1990 after completing her articles at Deloitte in Pretoria. Her passion for the human side of accounting resulted in the completion of her MCompt dissertation on the identification of potential in the recruitment of chartered accountants. Zahn was involved in the establishment of the Atterbury Trust in 1998 and joined Atterbury on a full-time basis in 2007 where she is currently responsible for the administration of the Trust and marketing for the Atterbury Group.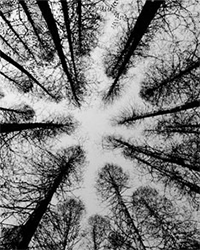 NATURE ART: Site_Specific
Artists and nature lovers are invited to join Site_Specific in the activation of 'Cool Capital' sites around Pretoria in July & August. We wish to encourage conversations between artists, researchers, and scientists in considering the natural spaces still present in the city.

Site_Specific is a not-for-profit association of people who are passionate about site specific art in nature. We describe it as a form of communion with the land that changes one's perceptions of given surroundings. It is like being given new eyes.Sometimes it is a celebration of the land that sustains us. Often it reminds us of the temporary nature of our shared existence.Even after the art has been reabsorbed into nature, the memory of it persists and informs one's interaction with the landscape. It doesn't demand visual literacy or education to be moved by the experience of a great land art piece. It is immediate, and enhances one's own sense of being in the world. Land art activates the much-needed integration of 'culture' and 'nature'.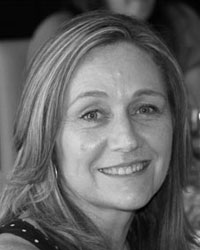 CITY BUS TOURS & ARCHITECTS AS ARTISTS EXHIBITION: Mauneen van Wyk for PIA
Two (or more) bus tours will be organised by the Pretoria Institute for Architecture on 18 and 19 October 2014. The first will be a historical architecture bus tour, and the second will be a tour of contemporary architecture in the capital city. Members of the PIA will conduct both tours. Tickets will be on sale through an online platform and more tours can be arranged if there is enough interest.

Mauneen is passionate about good buildings, beautiful art, music and photography. She is the executive officer of the Pretoria Institute for Architecture and studied business through UNISA, although she originally comes from a nursing background.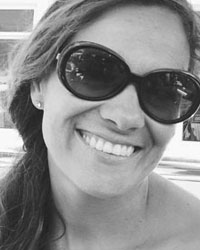 CHURCH SQUARE FEAST: Mareli Wassenaar
A street party and function in the Capitol Theatre (tbc) and surrounding Church Square is envisioned with live music, food by the Capital Urban Market and videos of the biennale projects. This party is planned to coincide with the Hello Ambassador Conference closing party and other year-end functions.

Mareli Wassenaar is a Communications Specialist with a passion for South Africa and its capital, Pretoria. Her company Media Mosaics has provided corporate communication, PR, brand-and event management services for the last 16 years to a variety of clients. Since 2009 Mareli's name has become synonymous with Pretoria's yearly Decadence Ball and the more recent Capital Arts Feast. She is passionate about the drive to establish a "cooler" brand for the capital by encouraging people to take initiative and create the city they want to live in – especially when it comes to the arts.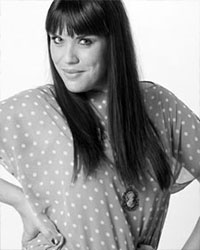 DRAMA PRODUCTIONS: Ursula Foster
On the 8th of October, the Atterbury Theatre will see a host of small proudly local productions curated by the amazing Ursula Forster. There will also be several interactive productions staged in cars that travel through the city. More information to follow.

Ursula Foster; born and bred Pretorianer, studied BA Drama at The University of Pretoria in 2007. In 2010 she started working for Packed House Productions but found more purpose in small scale innovative theatre projects in Pretoria. Since 2011 she has been involved as producer, director and actress in a lump sum of productions from production companies such as Baalbeck Theatre, Theatre Bakery, Boshwacked productions and others. Ursula believes with less you can do much more and therefore she finds herself most comfortable at Vye Vreet Kollektief.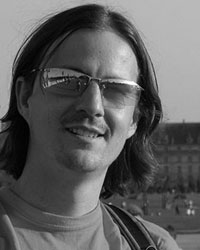 PPC PUBLIC BENCHES: Francois Visser
PPC has provided the funding for 10 benches to be produced and placed in public locations where a need for it has been identified. Designers include sculptors, students and architects. Francois will be responsible for the manufacturing process of the selected bench designs.

Francois Visser grew up in Swaziland and matriculated in 1997 at 'Ermelo Hoërskool'. During his four years at the University of Pretoria he took part in numerous group exhibitions. In 2002 he was awarded the Eduardo Villa scholarship for the best sculpture student. Francois reached further success when he was awarded the second prize for Technical Excellence at the annual PPC art competition in 2003. Francois joined Dionysus Sculpture Works under the artist Angus van Zyl Taylor in 2003 where he further explores his artistic talents.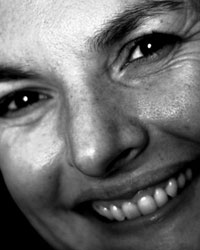 HIGH SCHOOL ART PROJECT: Debbie Cloete
Schools are encouraged to incorporate a Cool Capital Art project into their third semester portfolio, The art students at schools in the Capital will pair up with an artist and create a mural, sculpture or any intervention on school grounds.

Debbie Cloete holds a Bachelors degree in Fine Art from the University of Pretoria. She is a practicing artist and designer and has participated in numerous group and solo exhibitions since 2006. Currently she is head of the Visual Art Department at Pretoria Boys High School and is passionate about infusing creativity into the hearts and minds of her students. She believes that teachers play a fundamental role in fostering an educated public of art makers, art supporters and art buyers.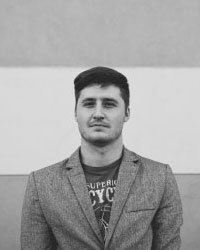 OPEN CITY INITIATIVE: Adriaan Louw
The Open City will be an architecture and design showcase taking place during the biennale. The initiative is based on a historic war concept of declaring a city open and conflict free in order to protect its historic landmarks. The Open City will provide free access to buildings and museums as well as guided walking tours.

Adriaan Louw obtained his Masters degree in Architecture Cum Laude from TUT. After graduation he was employed by Government as a Young Professional Architect. Adriaan believes in a multi-disciplinary design studio and involves himself in all aspects of design ranging from architecture, furniture to gourmet foods. He is a keen photographer, avid traveler and proud Land Rover owner.
GALLERY CRAWLING: Gordon Froud
Galleries have been requested to exhibit specific content during the biennale, and a few tours will be organized with artists. The different exhibitions will be documented and marketed, and appear in the catalogue

Gordon Froud has been actively involved in the South African and international art world as artist, educator, curator and gallerist. In 2012, Froud participated in 30 shows locally and internationally in Holland, USA and France. He was represented in 'The Rainbow Nation' sculpture exhibition in The Hague, Holland and was the first recipient of the Site Specific land art residency in Plettenberg Bay.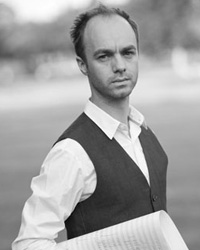 CAPITAL MUSIC: Keith Moss
Nine musical performances will be curated and organized in collaboration with the Paz consort. The performances will be venue specific. Music about the city will be commissioned and performed and possibly recorded.

Keith Moss is a full-time composer living in Pretoria. As a musician his time is divided between composing, performing as a cellist with various orchestras and ensembles and directing the Paz Consort. In 2010 he won the SAMRO overseas scholarship and toured the UK receiving master classes in composition. He is also the first winner of the Stefans Grové composers competition and his work has entered the exam repertoire both at UNISA and the Padua Conservatory Italy. ith Moss is a full-time composer living in Pretoria. As a musician his time is divided between composing, performing as a cellist with various orchestras and ensembles and directing the Paz Consort. In 2010 he won the SAMRO overseas scholarship and toured the UK receiving master classes in composition. He is also the first winner of the Stefans Grové composers competition and his work has entered the exam repertoire both at UNISA and the Padua Conservatory Italy.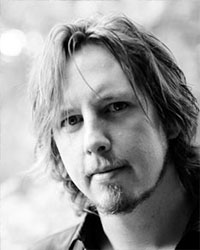 ONE SHOT FILM WORKSHOPS: Johann Botha
One Shot Films are done in one take. No cuts and no editing. This allows One Shot to screen films made on the day the same evening in a community. From a film teaching perspective it aims to bring focus back to the basics of film making to give our participants the understanding of how much work should go into a single shot as the foundational element of any film.

Johann L Botha is a Social Entrepreneur and part-time Film Lecturer. His passion for teaching and social change led to One Shot Films a community based film initiative that aims to gather our nations stories and to inspire its citizens to actively participate in the content creation and positive identity formation of our diverse South African communities. These films are all created via mobile phones, making it more accessible and leveling the playing field to create a spirit of equality and flair of African authenticity.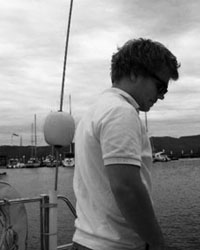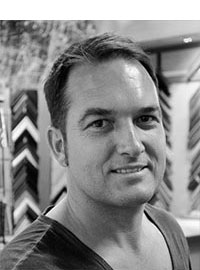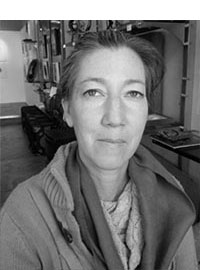 DRIVE-THRU STREET GALLERY: Joachim Lubbe + Stuart Trent + Sam Müller
The aim of the Drive-Thru gallery is to bring art to all people. The walls along busy streets provide a continuous canvas for creative expression and will be seen by all who drive past. Owners off businesses and houses will be approached to donate their exterior wall to be painted by muralists and artists from the UP Dept. of Visual Art. The Viva foundation in Mamelodi will do the same to murals in Alaska, Mamelodi.

Joachim Lubbe holds a Bachelors degree in accounting and Honours degree in Financial Management from the UP. He has always had an interest in real estate, having packaged his first project at the age of 19. He is the founder of Black Swan Investments, the Business Club at Pretoria Boys High School and Business Mentor at the Innovation Hub where he shares his lessons from the business world with many young entrepreneurs. In his free time Joachim enjoys rock climbing and travelling.

Stuart is the owner of Trent Gallery. Stuart's goal is to shift people's perception of the value of print pieces relative to classis artworks. He holds an annual art auction for the NPO CatPals. Stuart has been in the industry for over nine years.

Sam was born in Durban in 1974 and studies fine art in East London. She is currently a co-owner of Long Street Art Lovers that was launched two years ago.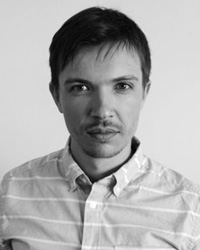 COOL CAPITAL CATALOGUE AND FESTIVAL GUIDE: Werner Burger
All documents and ideas submitted to Cool Capital will appear in a prestigious biennale catalogue. A biennale map with all the realized projects will appear before the biennale start date.

Biography to follow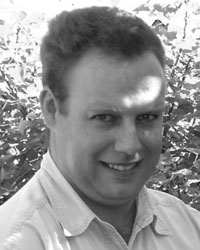 DEON ERASMUS
Born and raised in Pretoria, Deon had his eye set on an artistic career from a very young age. Graduating from Die Wilgers Hoërskool, Deon followed his dream and obtained his qualification in Graphic Design. Since his days at Pretoria News, Deon has grown from strength to strength and, after 20 years in the industry, has the opportunity to pass on his knowledge to his diverse range of clients in the form of professional service and innovative Web Design. When he is not hard at work, he spends time with his family, teaching his two sons the joys of Lego and computer gaming.